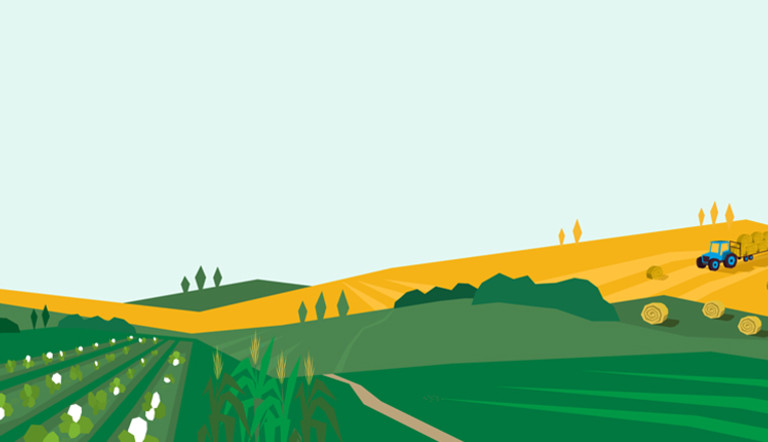 The Imperative of Sustainable Agriculture
Sustainability
Sustainability
08 December, 2020
6min read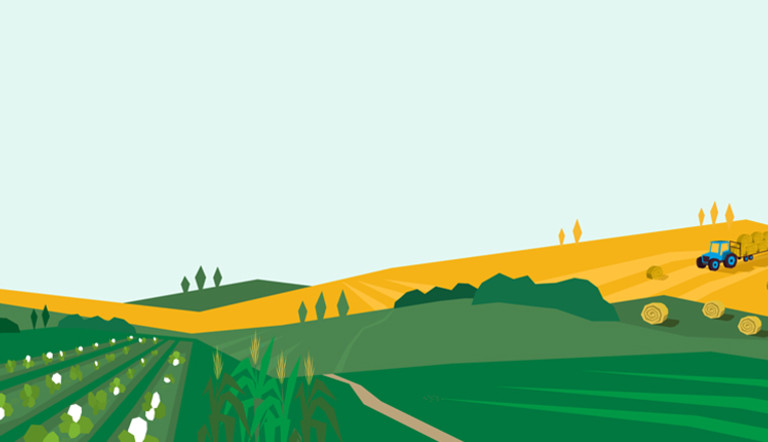 At the height of the COVID-19 pandemic, in May 2020, Ignacio Dominguez, President and CEO of ADAMA, wrote in his introduction to ADAMA's latest Sustainability Report that "in parts of the world where the availability of food is too often taken for granted, and farming is a distant, abstract thing, the sight of empty supermarket shelves caused many to stop and think about where our food comes from, how agricultural supply chains work, and how important it is to ensure an available and affordable food supply. When ties are created between consumers and farmers, everyone has a stake in creating a sustainable future, and we all win.
"These past months have shown how connected we are and how closely our own fate is tied to that of every other person on this planet," he continued. "Addressing critical issues such as climate change, poverty, hunger, and inequality requires cooperation and collaboration. No single company or even country can go it alone. If the world is to make real strides in achieving the UN Sustainable Development Goals and face the next crisis more prepared than we were this time, we must commit to collective action."
Dr Clayton Campanhola, the FAO Strategic Programme Leader for Sustainable Agriculture, says in his article Why does sustainable agriculture remain a challenge that the term "sustainable agriculture" has been in use since the late 1980s: "Although interpretations vary, it is usually understood as the adoption of practices and technologies that improve productivity without harming the environment."
The Organisation for Economic Co-operation and Development notes that "a key challenge for the agriculture sector is to feed an increasing global population [expected to reach 10 billion by 2050], while at the same time reducing the environmental impact and preserving natural resources for future generations."
We all know that agriculture can have a significant impact on the environment. As the OECD notes, "While negative impacts are serious, and can include pollution and degradation of soil, water, and air, agriculture can also positively impact the environment, for instance by trapping greenhouse gases within crops and soils, or mitigating flood risks through the adoption of certain farming practices."
Sustainable agriculture seeks to improve healthy-food production for a growing global population while conserving ecosystems and biodiversity, reducing pollution, and reducing costs to improve the livelihoods of farmers.
Image by Shane Storms via Wikimedia Commons
Along with conventional practices like crop rotation, crop diversity and making use of renewable resources, it also includes innovative water management and integrated pest control.
On this point, ADAMA seeks to create the highest quality and most effective, off-patent herbicides, insecticides, and fungicides. Our R&D team collaborates with AgTech startups and leading universities to keep abreast of the most up-to-date technologies and scientific knowledge, and uses product stewardship and a farmer-centric approach to innovate and enhance the efficiency of our products. This strategy produces products that reduce excessive application and minimize potential impacts on health, safety, and the environment.
Our access to leading technology is fundamental to our success, but we have found that our best solutions come with the added input of our stakeholders. That's why we actively seek opportunities to hear about the challenges, pain points and needs of farmers, our partners and experts in the agrono-economy. This is how we fulfil our promise to Listen > Learn > Deliver.
In 2017, we initiated a series of targeted listening opportunities to engage with our stakeholders and learn about the issues that are most important to them and that have the greatest impact in securing a sustainable future. We built dedicated crop management teams throughout the world to maintain ongoing and direct communication with farmers. Each team consists of expert agronomists that provide unbiased advice on the best solutions to maintain the healthy crops and support farmers in using ADAMA products in a safe and sustainable way.
ADAMA Impact Model
Through this process, we identified five key sustainability pillars:
Conducting ethical business

Reducing environmental impact

Fulfilling needs of farmers

Caring for our people

Supporting our community
ADAMA Sustainable Management Impact Model
We prioritized 23 supporting areas of action on which we now measure and track our progress.
UN Sustainable Development Goals
ADAMA is also committed to taking an active role in advancing the UN Sustainable Development Goals.
Zero hunger: We reach farmers in over 100 countries across the globe, providing them with solutions that help them improve the quality and quantity of their crop yields by providing protection from weeds, insects and diseases.

No poverty: Based on World Bank data, growth in the agriculture sector is two to four times more effective in raising incomes among the poorest compared to other sectors. By creating effective and affordable solutions for farmers to generate greater yields from their crops, farmers can sell more products, and in turn, enhance their livelihood.

Quality Education: Through our local and regional community engagement programs, we invest in educational programs with a special emphasis on chemistry, agriculture and sustainability. We have also made a long-term commitment to support and promote education in the communities in which we operate, facilitating programs from kindergarten through to doctoral studies, as well as informal education.

Industries, innovation and infrastructure: We have aggressively invested in health, safety and environmental improvements in our plants, with a specific emphasis on our facilities in China. We partner with innovative technology companies to increase efficiency of our products and optimize yields, while minimizing potential impact on health, safety and the environment.

Clean water and sanitation: We are committed to reducing our water consumption through developing and promoting solutions that support efficient and responsible use. As part of this commitment, we are minimizing the release of hazardous materials and effluents, as well as substantially increasing our wastewater treatment and water reclamation capabilities.

Affordable and clean energy: By 2024 we plan to reduce our absolute energy consumption by 10% with the help of energy surveys and projects to improve efficiency. We want to substantially increase the share of renewable energy that powers our facilities: two of our sites ran almost exclusively on renewable resources in the past year, and another site utilizes cogeneration energy and steam plants that have also allowed us to reduce our fossil fuel use and carbon footprint.

Responsible consumption and production: We are committed to implementing sustainable production processes and creating products that can be consumed responsibly. We consistently upgrade our production facilities so that we can reclaim water, utilize cogenerated energy, reduce, recycle and responsibly manage waste, and more. For consumers, our crop protection products are formulated so that smaller quantities of active ingredients can be used to effectively combat disease and pests, while minimizing impacts to human health, safety and the environment.
ADAMA's recognition of the importance of collaboration is summed up in our promise: Listen > Learn > Deliver, and underlined in this quote from the Sustainability Report:
"The ability of farmers to meet the needs of a growing global population while using fewer natural resources and reducing greenhouse gas emissions depends on collaboration across the agricultural community. Sustainable agriculture is too important, and too complex for one business to lead the agenda alone. This is why we place great emphasis on listening to and learning from our stakeholders, to help us to incorporate sustainability into every aspect of our operation."