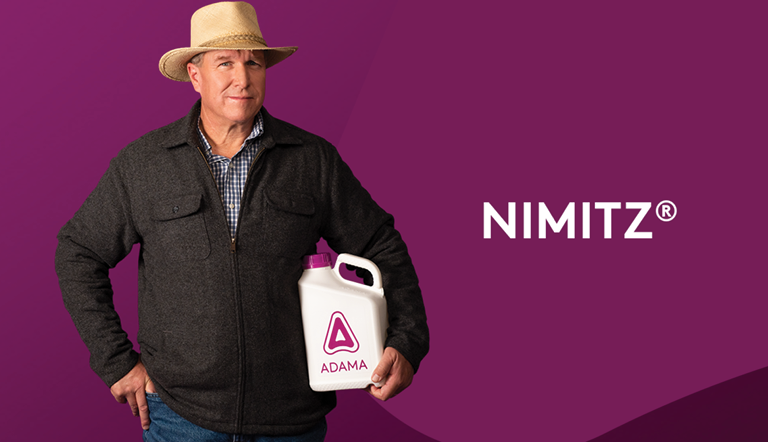 NIMITZ ® - A revolutionary nematicide for potatoes, tomatoes and cucurbits
Product News
Product News
06 July, 2022
6min read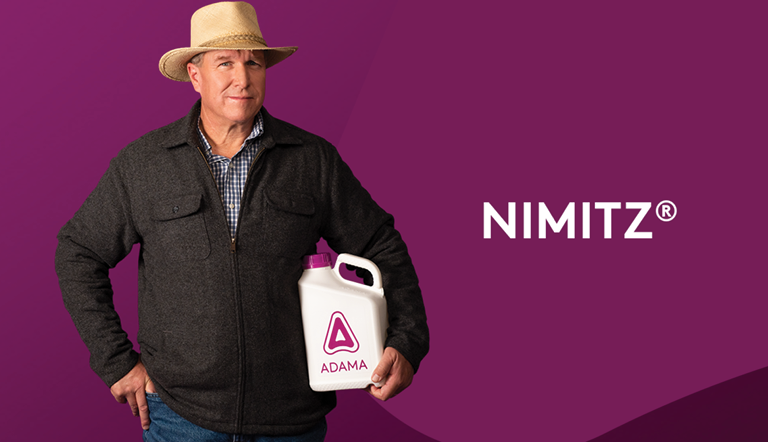 ADAMA launches a revolutionary nematicide
South African growers of potatoes, tomatoes and cucurbits now have access to Nimitz® - a unique tool for nematode management.
Key features and benefits
Nimitz® is unique among nematicides in that it only targets plant-parasitic nematodes without disrupting the balance of the soil ecosystem.
Excellent control of key nematode pests in potato, tomato, baby marrow, butternut squash, melon, muskmelon and pumpkin crops
Truly nematicidal action, not merely nematostatic
Not subject to enhanced degradation like OP and carbamate nematicides
IPM compatible
Maximised crop potential and greater grower returns
No additional application equipment investment
 Confidence that effective nematode control will be achieved now and into the future when used in an effective management strategy
Highly effective against susceptible nematodes, but with a very favourable toxicological and ecotoxicological profile and is considered non-toxic to birds, bees and aquatic life.
Nimitz® is truly nematicidal in action, not merely nematostatic. While other treatments "paralyse" the nematodes, allowing them to recover when the active ingredient has dissipated, the action of Nimitz® is irreversible.
It affects all active stages of the nematode life cycle by inhibiting the feeding and motility of adults and juveniles, and the laying, hatching and development of eggs. Within 24 - 72 hours complete mortality is achieved.
In addition, Nimitz® is unique among nematicides in that it only targets plant-parasitic nematodes without disrupting the balance of the soil ecosystem. Healthy, fully functioning soil is balanced to provide an environment that sustains and nourishes plants, soil microbes and other beneficial organisms. Managing for soil health is one of the most effective ways to increase crop productivity, profitability and sustainability.
Trials and field tests
Nimitz® has been extensively tested since 2007. Thousands of trials have been conducted around the world, ranging from petri dish tests in the lab, greenhouse pot trials, small plot replicated field trials and full scale field trials.
In many of these trials, the greater nematode control achieved by Nimitz® resulted in a significant increase in yield.
In field trials, including a demo trial in KwaZulu-Natal, Nimitz® consistently demonstrated equal or better nematode control when compared with the registered standard nematicide.
Caption: These photographs illustrate the difference in vigour between the Nimitz®-treated section of the field (to the right of the blue line) and the section treated with an industry standard product (to the left of the blue line). Enhanced protection of the roots against nematodes by Nimitz® allowed for better growth and, in the case of this demo trial, also better yield. This trial was conducted in KwaZulu-Natal.
Unmatched safety and efficacy
Nimitz® provides an unmatched combination of safety and efficacy, thereby simplifying several aspects of nematode management.
Nimitz® is a "blue band" herbicide with a "caution" warning. In other words, it should be handled with respect, but is far less hazardous than organophosphate or carbamate nematicides, which usually carry a "very toxic" warning and a red band. 
Nimitz® has been proven to control the nematodes in the treated zone long enough for crops to establish and thrive, improving yields and profits with minimal impact on beneficial and non-target species.
Nimitz® is also registered in the USA, Israel, Brazil, Mexico, India and Australia for use prior to transplanting solanaceous and cucurbitaceous crops, with many other countries currently working toward registration, including Canada and Japan.
For more detail, download our brochure, label and infographic. Consult the Nimitz® label for precautions and other important instructions.
Contact your ADAMA field team for more information.