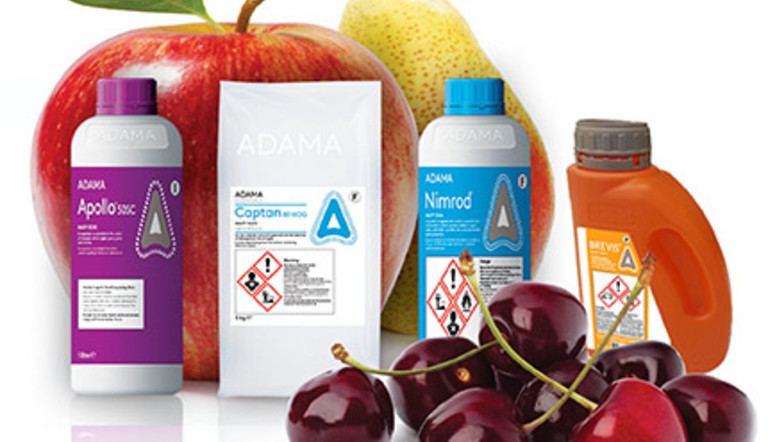 Names you can trust!
ADAMA Agricultural Solutions UK Ltd are a major manufacturer of products used on fruit. Our fruit portfolio addresses a wide range of disease and pest pressures encountered in fruit agriculture today and we continue to invest in order to bring new products to market.
Media Releases
28 February, 2017
2min read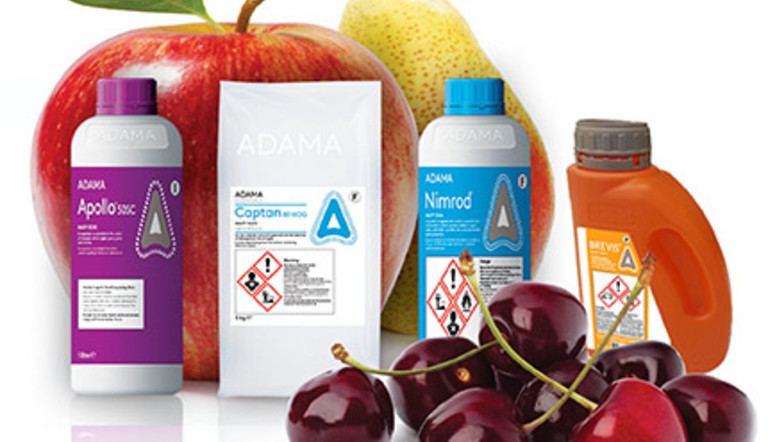 Holding approvals of many of the key products you need, we ensure that growers have choice when selecting their agrochemicals for cost-effective fruit production. Our Fruit Product portfolio continues to be part of our on-going commitment to fruit growers and includes established products such as:
'I have never come across a product which effectively thins Russet's. Using Brevis has allowed me to save over £600 per hectare compared to hand thinning' Mark Eastwood. Grovehurst Farm, Horsmonden
'The value of Brevis isn't only in the money saved by reduced hand thinning, but in the ability to manage the whole orchard more effectively, allowing production of better quality apples' Robert Balicki. Owner, North Court Fruit Farm
Click here for more information, including up to date tank mixes, on individual product pages. Further information on our labels, safety data sheets and tank mixes can all be found on the individual product page.