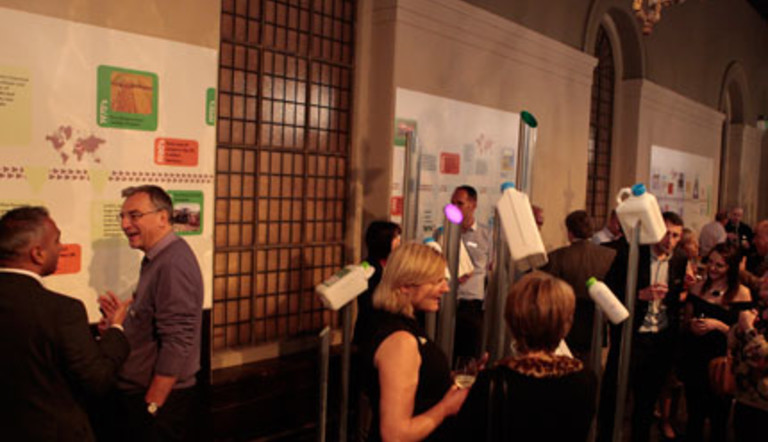 ADAMA has been launched in the UK
It started in the forties when two agrochemical companies, Makhteshim and Agan joined forces in one of the most inhospitable farming terrains in the world. They made a big difference to the fortunes of local farmers and growers and took their expertise around the world. Now, seven decades later, having created a new business by joining forces with China's agrochemicals industry, we are pleased to bring the new business to the UK, having traded as MAUK for 25 years. Read about our exciting developments as we launch Adama UK. You'll see it's much more than simply a name change.
Media Releases
28 February, 2017
6min read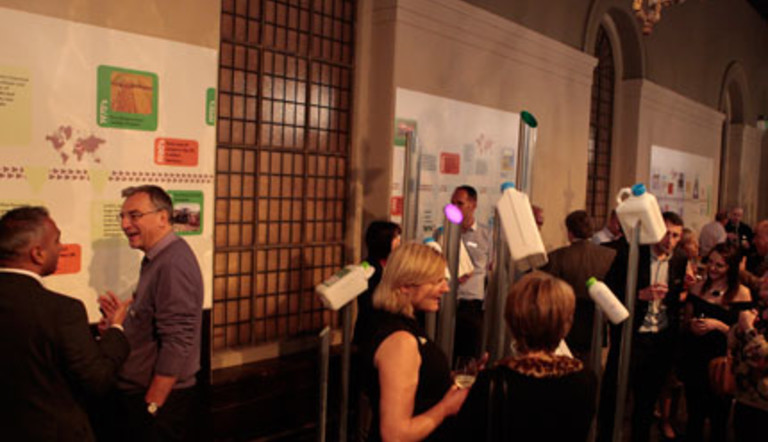 Adama aims to advance and simplify arable farming
New name: New product ranges: Global R&D: Local innovation: New promise
New promise – Simply. Grow. Together.
Advancing and simplifying arable farming to the benefit of growers, their suppliers and advisers is the prime aim of the UK arm of a global agrochemical company which staged its UK launch in London this week (Nov 6).
Adama Agricultural Solutions UK, one of 50 subsidiaries of what was previously known as Makhteshim Agan Industries, established in 1945, supplies arable solutions to farmers across the full value chain, including crop protection and novel agricultural technologies. It manufactures fungicides, herbicides, insecticides, growth regulators, seed dressings and non-crop products. The business has traded in the UK for 25 years.
Ranked seventh biggest agrochemical manufacturer and distributor in the world in 2013 and fifth in Europe, which accounts for 37% of group revenue, the US$3.07 billion / year revenue group has its UK offices at Thatcham, Berkshire.
Presently privately owned – 60% by ChemChina, 40% by Koor Industries – the company this week launched the new UK business with what it described as a new brand architecture for its 120 active substances, now available to major distributors and their customers in two distinct ranges: Advanced and Essentials. New, easy-to-identify, colour-coded packaging with QR codes, clear labelling and measurement strips on cans is designed to provide farmers, contractors and spray operators with a major safety feature and environmental safeguard. Additionally, the Thatcham-based company is developing apps for mobile devices which will further support the provision of in-field product data for farm and spray contractor staff.
Adama has invested in R&D hubs in China, Israel, India and Brazil to help deliver innovative, environmentally-sustainable solutions for farmers and growers in over 120 countries.
The UK business is already seeking and developing long-term crop solutions within tight European legislative, regulatory and environmental surroundings. Its commitment to innovative product development in a bid to protect yields and farm margins in the absence of new active ingredients being developed by the industry is recognised by agronomists. It does this by developing solutions from its substantial portfolio of high volume off-patent active ingredients, high value complex active substances, unique mixtures and formulations and its approach to innovative and novel solutions.
The business operates five synthesis and 14 formulation centres in Europe, China, the Middle East and in north and south America and in-country technical development facilities.
In the UK, the company works with research organisations such as ADAS and NIABTAG to ensure innovative and environmentally-acceptable crop protection solutions are made available to arable farmers. It brings products to market through its established network of distributors and agronomy companies with branches throughout the country.
Future plant protection solutions from Adama, it is claimed, will bring new introductions which will provide growers and their advisers with benefits over existing programme solutions.
Notes:
1. Adama Agricultural Solutions Ltd is a leading global manufacturer and distributor worldwide of crop protection solutions. The company supplies efficient solutions to farmers across the full farming value-chain, including crop-protection, novel agricultural technologies, and complementary non-crop businesses. In 2013, the company's revenues were over $3 billion, and it is ranked seventh in the world in the overall agrochemicals industry. The company is characterised by its heritage of innovation and its observance of strict standards of environmental protection and quality control. For more information, visit www.adama.com. 
2. Adama Agricultural Solutions Ltd and China National Agrochemical Corporation (CNAC), a strategic business unit of China National Chemical Corporation (ChemChina) and Adama's parent company, announced in early October 2014 the signing of a definitive agreement for Adama to acquire control of businesses in China with 2013 total sales of approximately US$850m. Once finalised, the acquisition is expected to raise the company's revenues close to US$4bn and give it a major foothold in the Chinese market, which is expected, over time, to become one of the company's key growth engines. Adama expects to close the transaction during the first half of 2015.