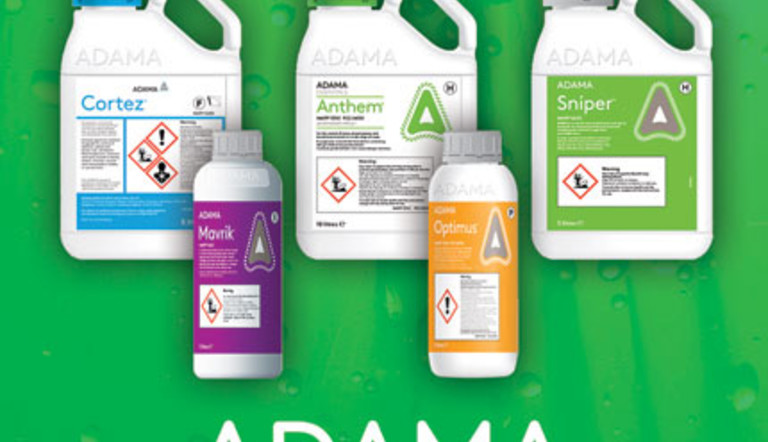 14/11/14 ADAMA packs stand out in agchem store identity parade
A combination of colour-coded packs, labels and caps are to be introduced for many of the ADAMA agrochemical products in time for spring 2015 application.
Media Releases
28 February, 2017
6min read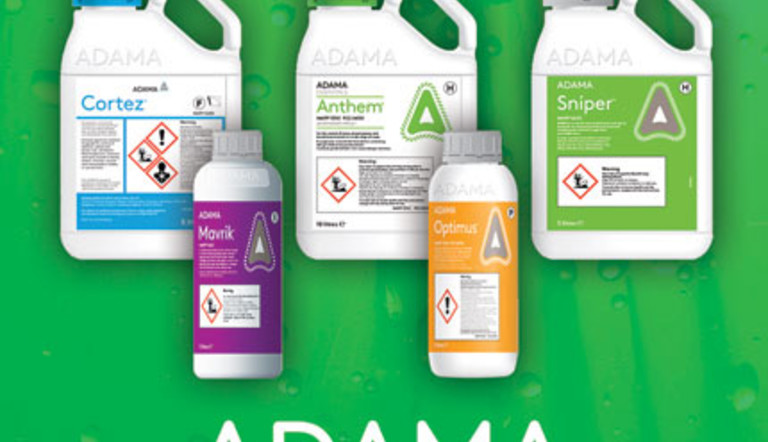 Designed to bring not just simplicity to the task of selecting the right plant protection product in distributor and on-farm agchem stores but to improve safety and alleviate environmental risk, the new pack designs across the company's Advanced and Essentials ranges will clearly identify product types. 
The green colourway will denote herbicides; blue for fungicides; purple for pest control/insecticides; orange for plant regulators.
'Creating Simplicity in Agriculture' features heavily in the company's business plan but also, at grass roots level, is bringing simplified solutions to the tasks that make up arable farming in practice. "The idea behind the colour scheme being introduced to our new packs is to enable storemen, drivers, farmers and sprayer operators to easily distinguish between herbicides, fungicides, insecticides and plant growth regulators," explains Paul Fogg, ADAMA's senior crop team leader.
"Colour coding will bring quick and easy identification of product type as well as reducing the risk of putting a potentially non-selective product onto a sensitive crop. This will save the sprayer operator time and also help to avoid potentially expensive mistakes.
"The introduction of set colours is part of a wider range of measures that will be used to present our hybrid product portfolio. From a packaging perspective, these include: clear, clean labels; a move towards all liquid products being supplied in foil-less cans; clear translucent site lines; can graduations and ADAMA-branded cans," explained Dr Fogg. When asked if ADAMA expected other manufacturers of plant protection products to follow suit, a spokesman for the company said ADAMA was pleased to have taken a lead in product identification improvement and hoped that others would also invest in the new measures.
November 14, 2014