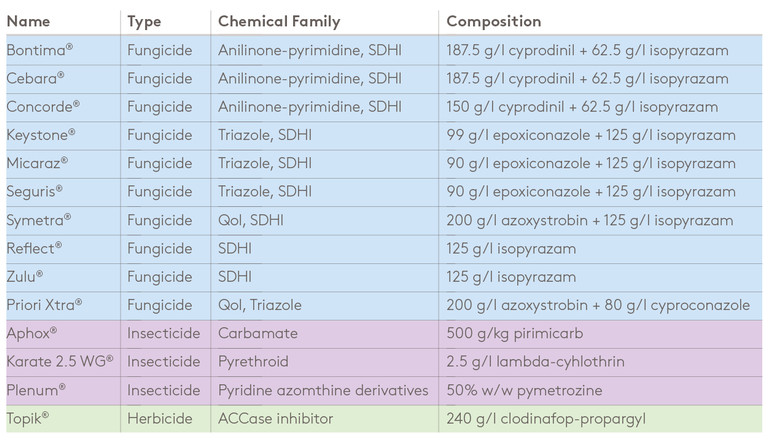 25/01/18 ADAMA strengthen crop protection portfolio
ADAMA Agricultural Solutions UK Ltd ("ADAMA") has today announced the addition of 14 new fungicides, herbicides and insecticides to its crop protection portfolio following the approval by the European Commission for ChemChina's buyout of Syngenta.
Media Releases
29 January, 2018
6min read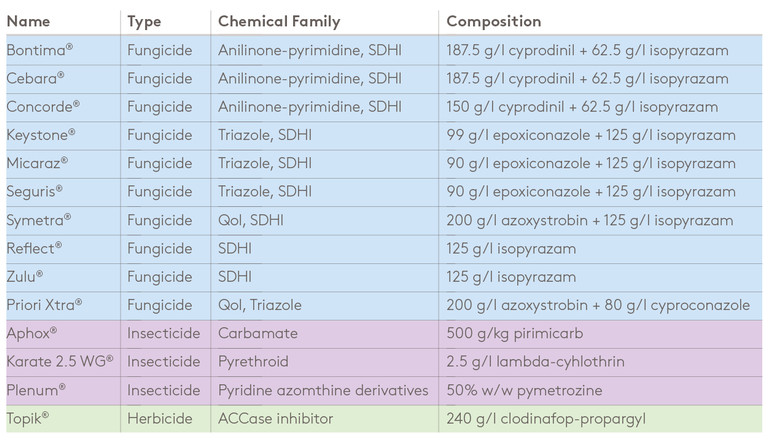 As a condition to obtaining the European Commission's approval for ChemChina's acquisition of Syngenta, ADAMA (which is also owned by ChemChina) has been required to divest certain products from its portfolio, and has been recompensed with a selection of in-bound products from Syngenta.
Under the agreement, ADAMA has received a portfolio of 14 crop protection products, including product registrations and related trademarks and brands for multiple formulated crop protection products and active ingredients. These include nine fungicides, three insecticides and a herbicide.
"These in-bound products are the perfect complement to ADAMA's existing crop protection portfolio," explains Ali Bosher, Marketing and Technical Director for ADAMA UK. "The addition of eight isopyrazam (IZM) based fungicides, plus a triazole based product, means ADAMA can now offer growers a complete range of multi-site, SDHI and triazole actives for the effective control of septoria in wheat.
"Our barley offering is also significantly enhanced, with the addition of a suite of well-known products to provide good control of key diseases such as ramularia and rhynchosporium.
"For 2018 and beyond, our enhanced portfolio gives growers and agronomists access to a comprehensive set of integrated crop protection products," Ali adds. "In conjunction with this strengthened portfolio, we'll also be encouraging growers to think carefully about how, when and at what rate they apply crop protection products, not only to ensure crops are adequately protected, but also to protect the longevity and efficacy of the current arsenal of actives so that growers aren't left wanting when it comes to protecting crops in the future."
ADAMA's in-bound crop protection prducts:
No physical assets or personnel will be transferred as part of either transaction. Bontima, Cebara, Concorde, Keystone, Micaraz, Seguris, Symetra, Reflect, Zulu, Prior Xtra, Aphox, Karate 2.5 WG, Plenum and Topik are registered trademarks of a Syngenta Group Company, marketed by Adama.