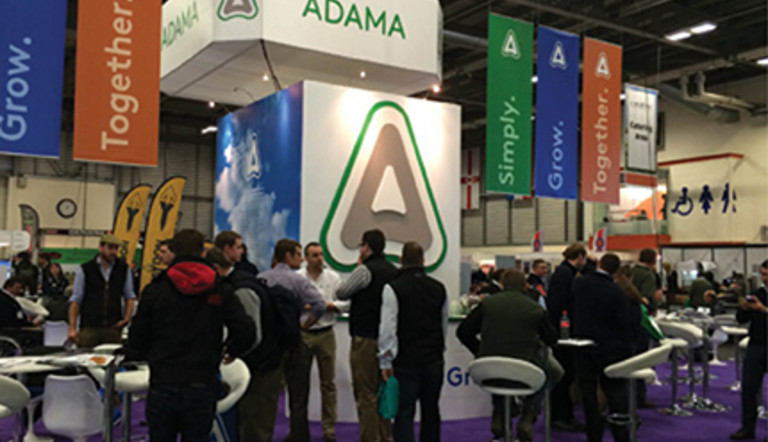 19/11/14 Open your minds to technical innovation, urges Adama UK MD
An urgent rethink in the way crops are grown and protected is needed to ensure the UK arable sector can overcome significant short- and medium-term challenges that threaten its economic performance.
Media Releases
28 February, 2017
6min read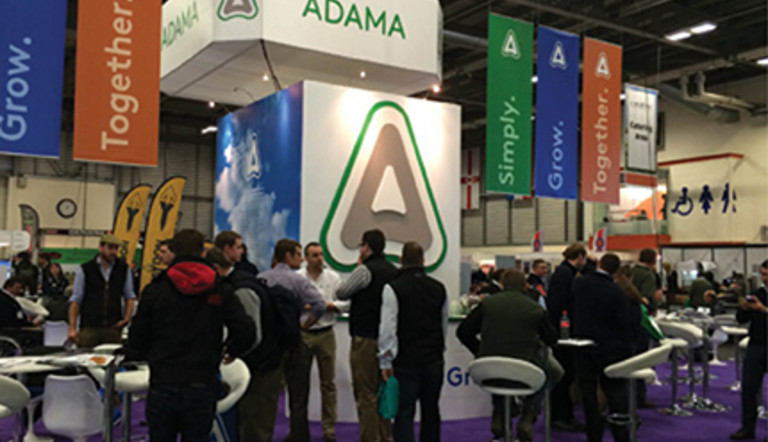 An urgent rethink in the way crops are grown and protected is needed to ensure the UK arable sector can overcome significant short- and medium-term challenges that threaten its economic performance.
Rob King, managing director of Adama UK, the principal sponsor of arable technical event CropTec, used his opening address at the show in Peterborough (Nov 19) to urge everyone involved in crop production to open their minds to technical innovation.
This was vital to protect the dwindling armoury of crop protection products essential to profitable production and to increase the resilience of arable farming systems to increased pest and disease threats.
"That well-known phrase 'I've always done it this way' should be banished from cropping circles in this country," Mr King said. "The question should be: 'What can I do differently – as a manufacturer, a distributor, agronomist or grower?'
"The sector could no longer rely on new molecules to replace frontline solutions that in some cases were becoming redundant at alarming speed, he added."Within the EU and particularly the UK we expect very few significant crop protection solutions offering novel modes of action to come to market in the next five years. Each new active ingredient costs an estimated £150m and there is clearly a limit on resources for this purpose.
"Development and regulatory budgets within the traditional big 'R&D' manufacturers had largely been diverted into seeds and traits, he added. "We are in a region where GM crops are currently not welcome, so this diverted investment will not help us much in the foreseeable future.
"Important groups of agrochemicals were under severe pressure from national and European regulators, he added. New legislation could result in further rules or bans being introduced in just a season or two's time.
"UK crop protection manufacturers, distributors, agronomists and farmers need to take lead roles in innovation together. Manufacturers must develop novel products and solutions; agronomists should give more sophisticated advice in the field; and growers need to adapt to do things differently to keep irreplaceable actives in the armoury. Without them, arable farming will be almost impossible in some circumstances." Further ahead, new pests and pathogens threatened to overwhelm many key crop-producing countries including the UK, as outlined in new research led by Exeter University, said Mr King. "The study states that over 10% of pest species can now be found in half of the countries growing host crops. If this spread continues at its current rate, it is feared that a major proportion of global crop-producing countries could be overwhelmed by new pests within the next 30 years.
"Experts have warned that unless we take measures to build up resilience in agriculture and adapt at national policy level, then we'll be unable to react to these new pest and pathogen threats.
"More investment in and an increased focus on sustainable farm practices was key, he believed. "We need to ensure agronomic strategies use the whole tool kit, including effective crop rotation, the use of fallow and break cropping, strategic spring cropping, carefully considered cultivation and judicious use of crop protection products.
"We need to be less reliant on a few disease-resistant genes across our most important crops – wheat and oilseed rape. We need to have access to a range of multi-site actives to reduce the pressure on single target site fungicides and herbicides."
"Chemistry has contributed towards intensive, year-on-year monoculture but, with fewer new plant protection products coming through, we may have to take a break from this practice unless we preserve the tools we have now." Adama's emphasis was very much oriented towards technological innovation, he said. "The company is focused on making relatively rapid improvements to the sustainability of crop protection practices. Already, our UK Oilseed Rape Foundations Programme and our Water Aware initiative are starting to attract attention.
"We must all examine new techniques using existing chemistry but in different ways, at different timings, at different concentrations to protect our crops and our natural resources in the short term and to help mitigate those pest and disease threats 30 years out.
"If we can tackle the short term we will survive to tackle the long term," he concluded.
November 19, 2014