Bumper®
Bumper offers preventative & curative broad-spectrum disease control of leaf diseases on multiple crops.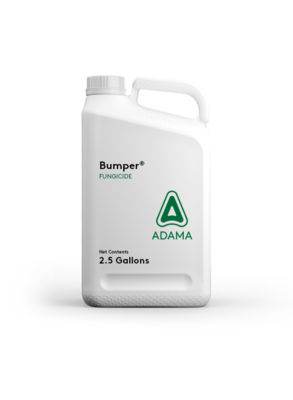 Crop protection 
Broad-spectrum disease control: controls rusts, powdery mildew, and leaf blight and more. 
Economical: delivers yields that are comparable to other fungicides – but at a lower rate with better disease control. 
Dual Action: preventative and curative properties unlike many other fungicides that offer just one.