Torment®
In soybeans, Torment's flexible application timing runs from pre-plant until right before canopy allowing you to apply when it fits your schedule.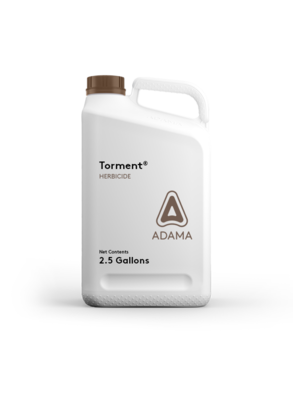 Crop protection 
Flexible Application Timing: Use pre-plant until right before canopy and apply when it's right for you. 
Torment minimizes product returns and allows for post-application of Roundup® or Liberty®. 
Broad-Spectrum Control: Provides ideal early foundation control of more than 65 species of grass and broadleaf weeds, including resistant varieties, while simplifying requirements for multiple products. 
Long-Lasting Residual: Simplifies early-season application with control of up to 45 days. 
Rotational Partner: Provides peace of mind by eliminating carryover issues in rotational crops.