Vopak™ 3ME
Powerful weed control with high crop safety.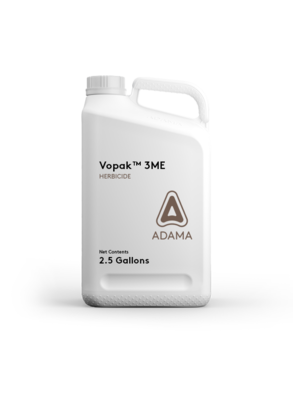 Crop protection 
Vopak 3ME is a cost-effective brand of clomazone herbicide that is powerful for weed control but has high crop safety when applied preplant through early post-emergence. 
Vopak 3ME has excellent residual activity and is labeled for rice and other crops. Both grass and broadleaf weeds are controlled before they emerge by this cost-effective product. 
The formulation is developed with microencapsulation to meet the needs of ground and aerial applicators. 
Vopak 3ME is effective for use with rice and tobacco.