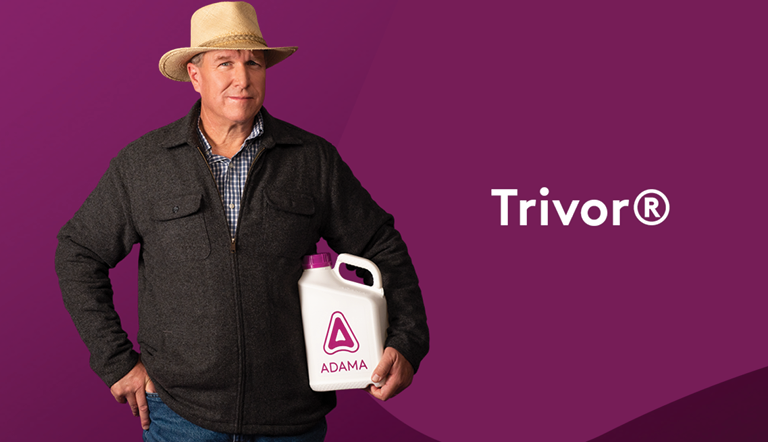 Trivor ® Insecticide Product Overview & Infographic
Product News
Product News
24 March, 2022
6min read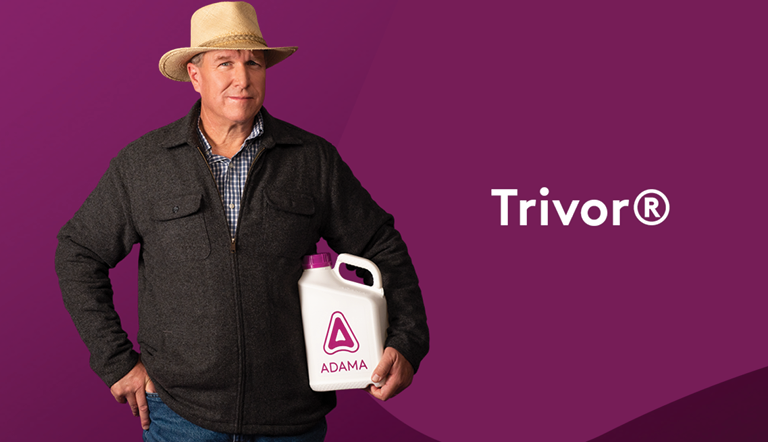 Trivor ® Insecticide is a dispersible concentrate contact and stomach insecticide. It contains two active ingredients: pyriproxyfen, which suppresses egg development and inhibits development into adult insects; and acetamiprid, which causes feeding to cease and achieves mortality within 24 to 48 hours. 
Which crops can Trivor® be used on?
The local maximum residue levels (MRLs) for export crops will not be exceeded if Trivor® is used according to the label instructions. Alternatively, contact your ADAMA field team for more information.
Mixing instructions
Shake the container prior to opening. 
Half fill the spray tank with clean water. 
Add the required quantity of Trivor® to the spray tank while agitating. 
Fill the spray tank with water to the required volume while agitating. 
Ensure constant effective agitation during mixing and application. Only prepare enough spray mixture for one day's use. Spray mixture should not be allowed to stand overnight.
Avoid contact with the spray while applying the product. Follow the safety precautions on the Trivor ® label.
NOTE: Avoid application while bees are active. Do not apply if rain is forecast within 48 hours of application. For information regarding product compatibility, contact ADAMA South Africa.
Is it safe?
Trivor® insecticide is not carcinogenic, however it is harmful if swallowed by humans, toxic to aquatic life and birds, and moderately toxic to bees. Do not enter a treated orchard or vineyard until the spray deposit has dried unless wearing protective clothing and gloves. Follow the safety precautions on the Trivor® label.
Resistance
Trivor® is a Group 4A and 7C insecticide. Do not apply Trivor® more than twice per growing season in citrus and more than once per growing season in grapes. To prevent resistance, avoid exclusive repeated use of insecticides from the same insecticide groups and integrate cultural and biological control methods with chemical insect control programmes.
Which pests?
Citrus:
Mealy Bug (Planococcus citri), Thrips (Scirtothrips aurantii), Red Scale (Aonidiella aurantii)
Grapes:
Mealy Bug (Planococcus ficus), Western Flower Thrips (Frankliniella occidentalis)
NOTE: * Check the Trivor® label for specific good agricultural practices and dosages for each crop. 
All distributors and farmers can contact our team for more details.
Headquarters
99 Jip de Jager drive, The Vineyards Office Estate
Simeka House, De Bron
7530 South Africa
T: 021 982 1460
E: infocpt@adama.com
ADAMA SA
Unit D, Warehouse 4
16 Purlin Street
Twenty One Industrial Estate
Clayville
Olifantsfontein, Johannesburg
T: 011 635 4300
E: infojhb@adama.com
Trivor® - Active ingredients: acetamiprid (neonicotinoids) and pyriproxyfen | Registration number L10879 Act/Wet 36 of/van 1947 | Address of Registration holder: 99 Jip de Jager drive, The Vineyards Office Estate, Simeka House | De Bron 7530, South Africa