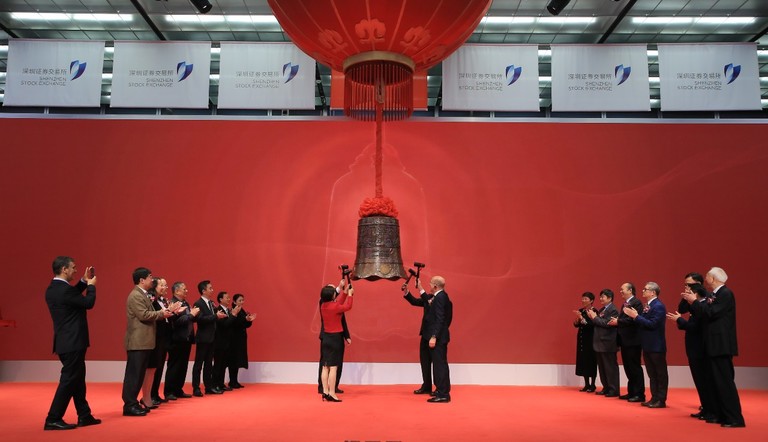 ADAMA Rings Bell at SZSE to Celebrate its Unified Name, Achieving Final Combination Milestone
TEL AVIV, ISRAEL, and BEIJING, CHINA, January 9, 2019 – Leading global crop protection company, ADAMA Ltd. (the "Company") (SZSE 000553), today announced that the Company's shares will begin trading under the name "ADAMA" on the Shenzhen Stock Exchange ("SZSE") at market open tomorrow, January 10, 2019.
Media Releases
09 January, 2019
3min read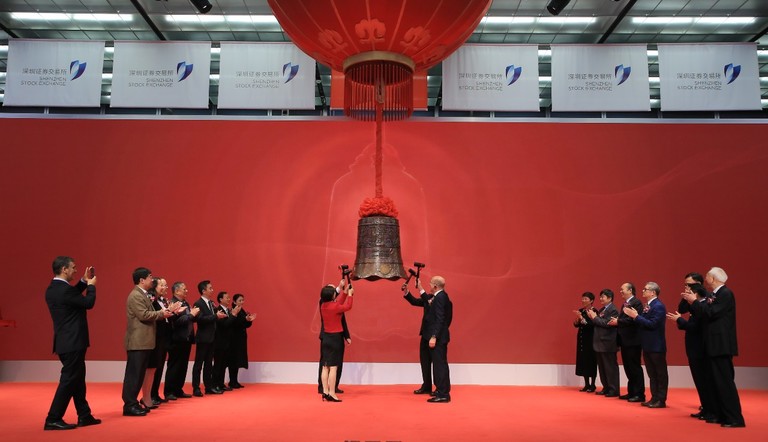 Tomorrow, in honor of the occasion, ADAMA's President and CEO, Chen Lichtenstein, will be joined by senior Company executives as well as dignitaries of the SZSE and representatives of the Municipal Party Committee of Jingzhou City where Sanonda was founded, to strike the ceremonial bell at the SZSE, memorializing this momentous moment in ADAMA's journey in the global capital markets.
This follows the shareholders' approval of the change of the Company's name from Hubei Sanonda Co., Ltd. to ADAMA Ltd. on December 26, 2018, which was subsequently formally reflected in the Company's business license by the Hubei Administration for Industry and Commerce on December 28, 2018.
The company's A-share and B-share stock codes (tickers) will remain the same.
| | | |
| --- | --- | --- |
|   | Former Name | New Name |
| Company's English Name | Hubei Sanonda Co., Ltd. | ADAMA Ltd. |
| Abbreviation of English Name | Sanonda | ADAMA Ltd. |
| Stock Abbreviation of A Share | Sanonda A | ADAMA Ltd. A |
| Stock Abbreviation of B Share | Sanonda B | ADAMA Ltd. B |
| Stock Code (Ticker) A Share | 000553 | 000553 |
| Stock Code (Ticker) B Share | 200553 | 200553 |
 

A-Shares

B-Shares

Company Name

ADAMA Ltd.

Number of Shares

2,280 million

167 million

Stock Exchange

Shenzhen Stock Exchange

Shenzhen Stock Exchange

Currency of Trade

Renminbi (RMB or CNY)

Hong Kong Dollar (HKD)

Shenzhen Stock Exchange Code

000553

200553

ISIN*

CNE0000004V0

CNE000000Q52

Eligible Investors

Chinese investors
Qualified Foreign Institutional Investors (QFIIs)
International Investors through Shenzhen-Hong Kong Stock Connect

Chinese and Non-Chinese investors

HK-SZ Connect (CCASS** Code)

70553

N/A

Commonly Used Ticker Symbols

Bloomberg

000553:CH

200553:CH

FactSet

000553-CN

200553-CN

Reuters, Yahoo

000553.SZ

200553.SZ

Google Finance

SHE:000553

SHE:200553

sina.com, Guba

000553.SZ

200553.SZ

xueqiu.com

SZ000553

SZ200553
About ADAMA:
ADAMA is one of the world's leading crop protection companies. We strive to Create Simplicity in Agriculture – offering farmers effective products and services that simplify their lives and help them grow. With one of the most comprehensive and diversified portfolios of differentiated, quality products, our 6,600-strong team reaches farmers in over 100 countries, providing them with solutions to control weeds, insects and disease, and improve their yields. For more information, visit us at www.ADAMA.com and follow us on Twitter® at @ADAMAAgri.
Contact:
Ben Cohen Zhujun Wang
Investor and Public Relations China Investor Relations
E-mail: ir@adama.com E-mail: irchina@adama.com
Tel: +972 73 232 1403 Tel: +86 10 567 18110