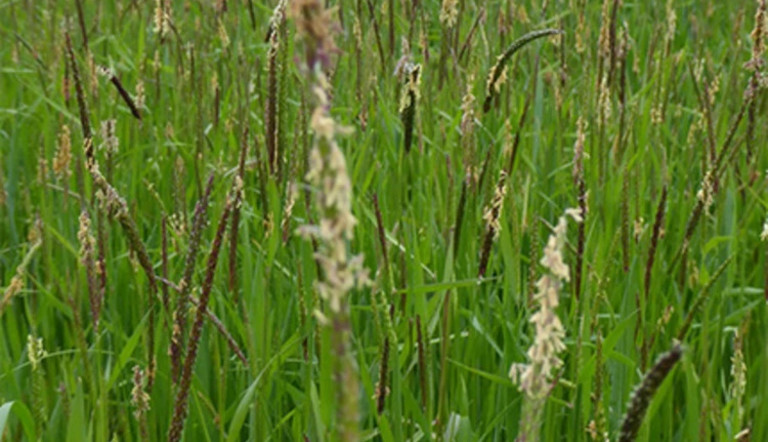 Blackgrass and herbicide resistance – UK & Global insights from Richard Hinchliffe, Arable Farmer
Part 1
Featured Stories
06 April, 2017
6min read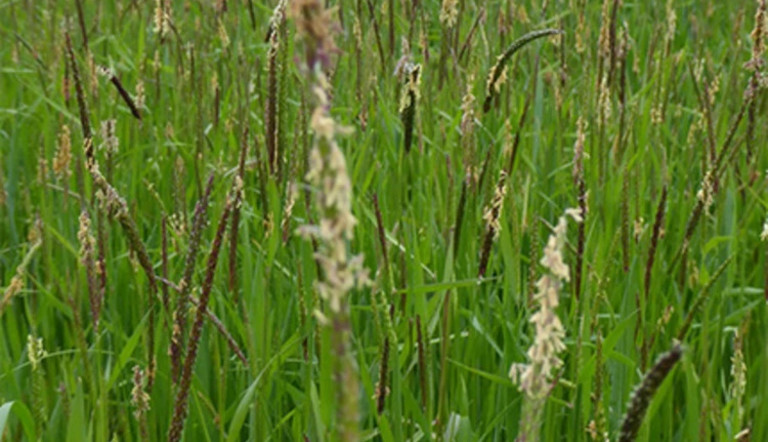 Arable grower Richard Hinchliffe is taking the fight to blackgrass with a 'zero-tolerance' approach that includes an extensive programme of hand rogueing. Richard is a partner on the family-run Hinchliffe Farms' 560ha arable unit north of Doncaster in East & South Yorkshire about 70 miles (110km) from Manchester, UK.
The farm grows winter and spring varieties of wheat and beans along with oilseed rape and linseed. Yield mapping from 2015 shows wheat production falls from 12t/ha to 8t/ha in patches where blackgrass is dense. There are also quality issues where blackgrass incursion has allowed ergot into the crop.
"We grew Mulika which is a potential milling wheat, but the levels of ergot meant the current milling premium wasn't enough to warrant getting it cleaned. So, we had to forego the premium and the wheat was sold as feed instead," he says.
The farm's wheat residual herbicide programme of Vigon (flufenacet, diflufenican and flurtamone) pre-emergence, followed by a Crystal (flufenacet and pendimethalin) top up is costing about £100/ha. Contact spray efficacy has been reduced from 90% some years ago, to under 30%.
However, Richard and his family are using other methods to fight back. Blackgrass levels are in-check on the majority of the farm's heavy clay and, where the soil is better, weed levels are declining. A mainstay in the battle is a massive effort on hand rogueing. "We have a zero-tolerance approach to blackgrass and my father, uncle and I will hand-rogue 40 acres [16ha] in a day in the worst fields. It's worth it to keep on top of the weeds. In all we spend six weeks a year hand rogueing. It is the most important thing we do in our non-chemical control," says Richard.
The use of mass rogueing was something Richard witnessed on the first part of his Nuffield study tour which began in 2016. Nuffield Farming Scholarships Trust awards approximately 20 individuals each year with the opportunity to research topics of interest in either farming, food, horticulture or rural industries or are in a position to influence these industries. http://www.nuffieldscholar.org/
While blackgrass is mainly a northern European issue, herbicide resistance is a global problem. "In the USA, some cotton farmers are turning to rogueing as a key control measure against herbicide-resistant broad-leaved weeds. One farm I visited in Tennesseegrew 4,200 acres [1,700ha] of cotton and was spending USD$80,000 a year [about $48/ha or €44/ha] on labour to hand-rogue weeds," he says.
In Australia, farms have turned to employing backpackers to rogue herbicide-resistant radish in cereal crops. "Australian laws state that long-term travellers must carry out some work in the countryside to get their visas extended into a second-year," Richard points out. "For the farmer, it provides a good stream of labour in the battle against herbicide-resistance."
Richard continues his discussions in Part 2 where he goes into more detail on glyphosate, cover crops and hand-rogueing. Click here to go to part 2
Stay in touch
Subscribe to get the latest news about ADAMA.