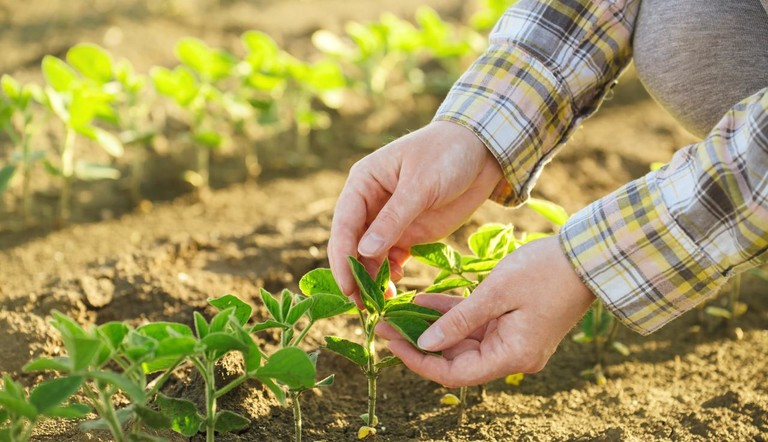 The key to ADAMA's innovation: Listening to farmers' "pain points"
At ADAMA we maintain extremely close relationships with farmers worldwide to quickly identify emerging issues, needs and "pain points."
Featured Stories
17 October, 2021
7min read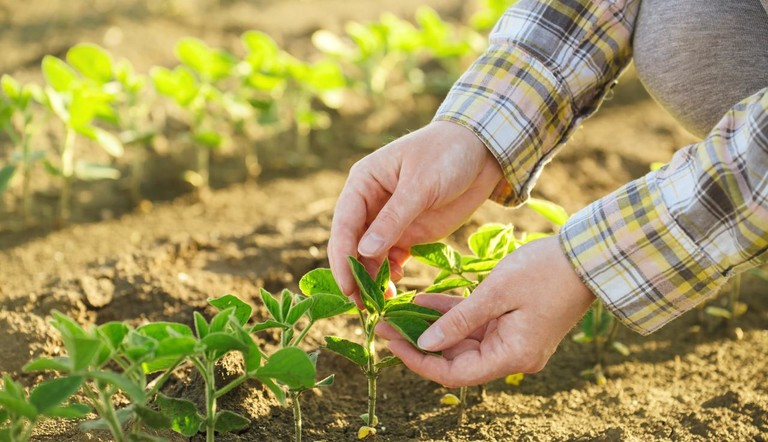 For years, Brazilian farmers struggled to find an effective one-shot product that would protect their plants against the aggressive pathogen known as soybean rust.
Farmers needed to combine multiple products in their sprayers, a process known as tank mixing in order to maximize the application's effectiveness. However, tank mixing comes with a risk: clogging up spray nozzles.
Our multidisciplinary team at ADAMA, who prides itself on its "ideating from the field" approach, sprang into action. Within five years—a tight timeframe given the complex Latin American regulatory environment—the new remedy was being introduced.
The new fungicide, Armero, protects plants from soybean rust as well as other afflictions like target spot, a disease that has been spreading quickly across Brazil. Armero can be applied early in the growing season, ensuring it reaches the lower leaves of the plant. Significantly, no tank mixing is required, saving farmers time that would otherwise be spent combining products and unclogging nozzles.
In 2021, Armero was named one of the best fungicides by the Target Spot Consortium, a group led by the Brazilian government's agricultural research agency, Embrapa.
"Armero is a classic example of what we mean when we talk about 'ideation from the field,' which is core to who we are at ADAMA," says Walter Costa, Vice President of Marketing and Product Strategy. "We listen to farmers, to customers, to experts. We're constantly learning about the challenges that they face, and we deliver tailor-made solutions that address them in brand new ways."
Our approach
At ADAMA we maintain extremely close relationships with farmers worldwide to quickly identify emerging issues, needs and "pain points." Secondly, we seek to develop the broadest possible array of off-patent active ingredients—270 to date, with plans to add dozens more when they go off-patent in the coming years.
With our teams in more than 45 countries, we hold meetings with farmers, spend time with them in the fields and, increasingly, keep in touch using digital tools. We also partner with consultants who specialize in different aspects of agriculture and have a window into the issues confronting many farmers in a given region or market.
Once a new need or challenge is identified, ADAMA scientists based at our three main R&D centers in Israel, China and India—get busy mixing and matching molecules, solvents and adjuvants (which can enhance a product's performance or change its physical properties) to create highly targeted solutions.
Expanding the toolbox
Patents for new molecules, compounds and processes generally expire after 10 to 20 years. As in the pharmaceutical industry, competitors can use off-patent ingredients to produce less expensive versions of a branded product or to create entirely new mixtures and formulations. ADAMA's toolbox of active ingredients is among the largest in the industry.
But our approach goes beyond making less costly versions of brand-name products. Increasingly, we find new ways of turning off-patent substances into entirely new, differentiated products.
"The ultimate objective is to create user-friendly products that protect farmers' yield rates while minimizing the environmental footprint," says Costa. "It's about developing products that not only stop the disease, or protect crops from weeds and insects, but that make farmers' lives easier, are safer to use and are gentler on the environment."
Differentiated products for a complex industry
Despite ADAMA's 75-year history and global reach, our company culture is more startup than establishment.
"There's a real entrepreneurial spirit to what we do," says Oriella Ben-Zvi, Head of Strategic Marketing. "Our people are empowered to bring ideas to the table, and that drives a proactive approach to developing new products for our customers and identifying new technologies. No one waits passively for directions. They jump right in."
Until the mid-2000s, we focused primarily on developing off-patent versions of crop protection products. Now, our portfolio also includes a growing number of innovative formulations, which can be adjusted for different environments (both physical and regulatory). We produce 2,400 products, which are sold in approximately 100 countries.
"The complexity of modern agriculture is huge, and different growers can have very different needs," says Carlos Danilowicz, ADAMA's Vice President of Latin America. "In Latin America alone there are millions of farmers, ranging from small, family-owned sites to huge operations planting more than 10,000 hectares. We have almost every crop that's grown in the world, and each country has its own set of regulations governing crop protection products."
"Even within a country or region, growers have different needs," he continues. "Because we have so many options of active ingredients to mix and match, we can make products that can be quite unique and specific in the market, and that can bring new value to even small segments of growers."
Feeding the world
Often, products designed for one environment are introduced in other places with similar weather or soil conditions. In south-eastern Paraguay, Dyanine Feix, who farms soybean, corn and wheat on 1,350 hectares, says his soy yields have improved since he started using Armero in 2020.
 "It's so important to have the bottom of the soy canopy protected, and Armero does that," Feix says. "More protection means a higher yield. And the fact that Armero doesn't require tank mixing means that we save three hours a week, between the mixing itself and the time spent unclogging spray nozzles."
"Farming is a complicated business these days," Feix continues. "Weather patterns are changing, and we're always looking for new products and technologies that can make us more efficient. When a product comes along that solves multiple problems at once, it can have a huge impact on our ability to feed our own families and grow the food that feeds the world."