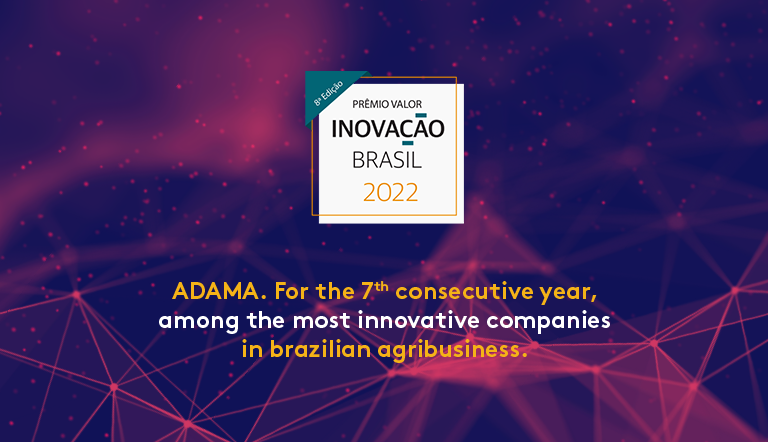 ADAMA Brazil Selected One of the Top Five Innovative Companies in Agribusiness
Continuing to bring innovation and technology to support farmers in the region
Media Releases
08 August, 2022
3min read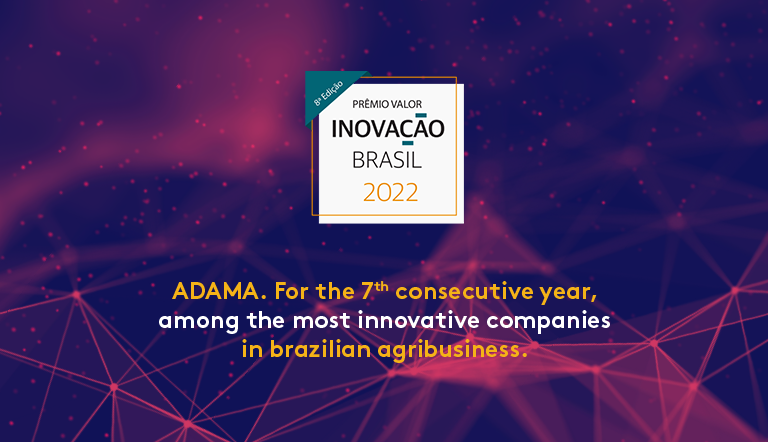 ADAMA Brazil has been selected as one of the top 5 innovative companies in the agribusiness sector in the 2022 Valor Inovação Brasil Awards. This is the 7th consecutive year that ADAMA Brazil has been acknowledged, maintaining its position as one of the top innovative crop protection companies in the region.
The annual awards are promoted by the Valor Econômico newspaper, in partnership with PwC. This year the awards theme was 5G and the Revolution in Business Models. The companies are selected by sector and evaluated on the following criteria: willingness to innovate, efforts to carry out innovation, results obtained, market assessment, and generation of knowledge.
"In our industry digital technologies can be a game changer in how farmers monitor their crops, optimize treatment, and apply products correctly and optimally," says Roberson Marczak, ADAMA Brazil Innovation Manager.
ADAMA partners with Agtech companies globally to offer a range of value-driven technologies that help growers address specific needs and pain points while minimizing the potential impacts on health, safety and the environment. "One of the latest services we introduced was an app for drone-based product dispensing and application. We achieved excellent results in mountain-grown coffee and pasture, with reductions of 40% in time needed for identifying weed species", added Marczak.
According to Marczak, "transforming data into actionable insights is one of the future enablers to sustainable farming. To achieve this, an infrastructure of high-speed connectivity needs to be in place. Plans to introduce widely available 5G network in Brazil in 2023 will boost this segment and we believe it will result in the use of even more technologies."