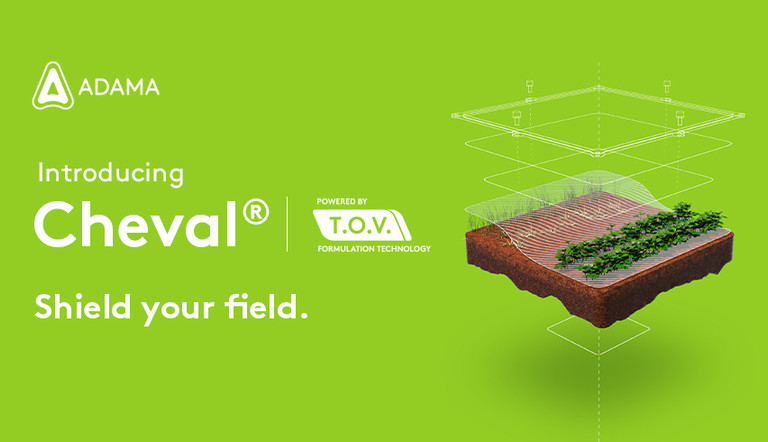 ADAMA Launches Cheval® in Brazil
A premium Herbicide for soybean and other crops
Media Releases
09 May, 2022
3min read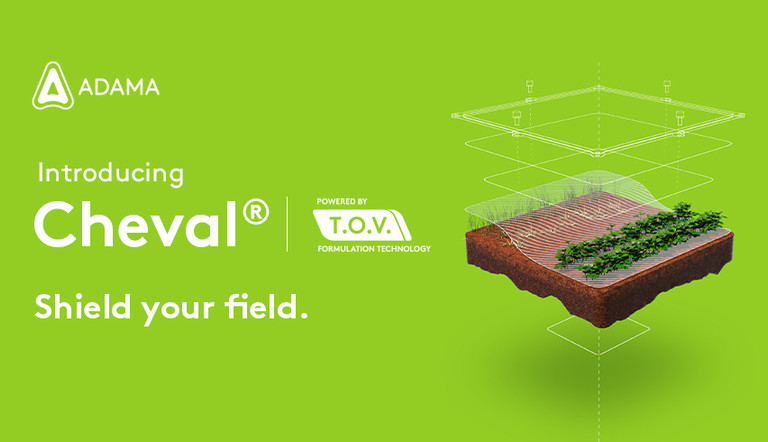 Beijing, China, and Tel Aviv, Israel, May 9, 2022: ADAMA Ltd. (SZSE 000553), one of the leading global crop protection companies, today announced the Brazilian launch of Cheval®, a premium pre-seed and post emergent herbicide that controls weeds in soybean and other crops, providing valuable benefits to the farmer due to its unique formulation and long residual effect.
Cheval is powered by ADAMA's proprietary T.O.V. Formulation Technology which maximizes the potential of its active ingredients improving their efficacy, providing a unique Weed Resistance Management (WRM) tool. The two modes of action in Cheval, Glufosinate and S-metolachlor, combine to prevent carryover weeds after burndown, while increasing the residual effect.
"Growers told us that they needed a broad-spectrum, single application solution that is effective against hard-to-control weeds. We listened to their concerns, and Cheval is our response," said Germain Boulay, Global Head of Herbicides at ADAMA "Cheval allows for better retention, spreading and foliar uptake, so farmers can spray with confidence, without concern for competition for their crops. We expect widespread use for Cheval in Brazilian soybean, cotton and corn crops, and look forward to launching it in other markets so this unique Weed Resistance Management tool can continue to simplify the lives of farmers," he added.
Brazil is the world's number one producer of soybeans, and according to company estimates the relevant segment for herbicides such as Cheval is approximately $350 million in this country. ADAMA intends to launch the same formulation as Cheval in Latin and Central America, areas of Africa, Asia-Pacific and North America.
About ADAMA
ADAMA Ltd. is a global leader in crop protection, providing solutions to farmers across the world to combat weeds, insects and disease. ADAMA has one of the widest and most diverse portfolios of active ingredients in the world, as well as state-of-the-art R&D, manufacturing and formulation facilities. With a culture that empowers our people to listen to farmers and ideate from the field, ADAMA is uniquely positioned to offer a vast array of distinctive mixtures, formulations and high-quality differentiated products, delivering solutions that meet local farmer and customer needs in over 100 countries globally. For more information, visit us at www.ADAMA.com and follow us on Twitter® at @ADAMAAgri.
ADAMA Contact:
Tal Moise
Public Relations
Email: pr@adama.com