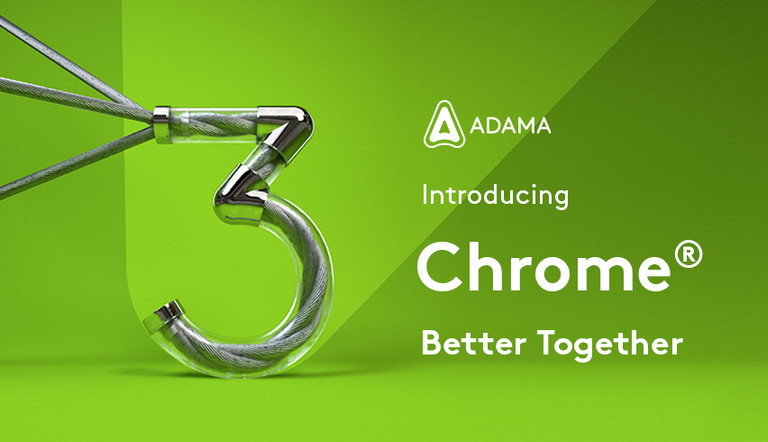 ADAMA Launches Chrome®, the Next-Level Broad Spectrum Weed Control Solution for Winter Cereals
Chrome® is a triple Mode-of-Action liquid formulation that delivers superior control of weeds
Media Releases
18 July, 2022
3min read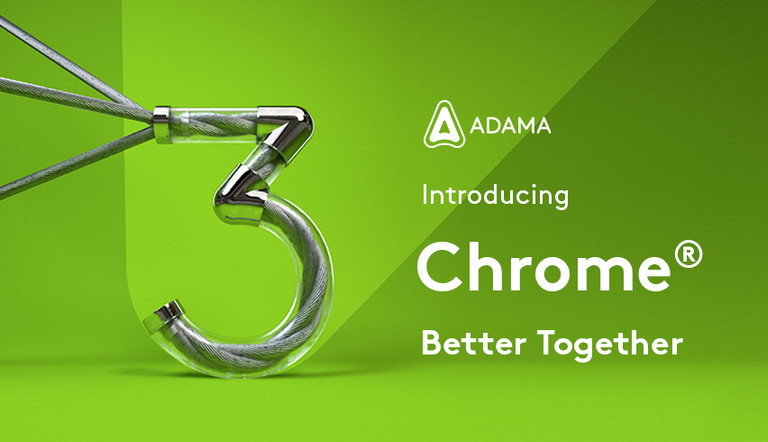 Beijing, China, and Tel Aviv, Israel, July 18, 2022: ADAMA Ltd, a leading global crop protection company, today announced the launch of Chrome®, a ready-to-use broad spectrum weed control solution that combines three complementary Modes-of-Action in a single product that is effective for all main winter cereal crops.
Chrome is a liquid herbicide composed of a pre-mixture of three active ingredients (AI's) Flufenacet, Diflufenican, and Chlorotoluron, which together help manage resistance issues in grass and broadleaf weeds, delivering long term weed control. As a ready-to-use formulation, Chrome is simple to use, while providing farmers the flexibility to add complementary solutions in the tank mix. Chrome® builds upon the success of ADAMA's Merkur®, a pre-mixture of Flufenacet, Diflufenican and Pendimethalin which is registered in multiple EU countries.
"Farmers in Europe need an effective broad-spectrum herbicide and a weed resistance management tool, as many herbicides are being removed from the market due to increasing regulatory restrictions, thus limiting their options." said Renato Castagna, Head of Portfolio for ADAMA Europe. "We listened to farmers, understood the market environment and responded with a next-level herbicide - a simple and near-complete autumn weed control solution in one product. That's how we save farmers time and let them focus on other important and ever more complex challenges in growing their crops".
Both products broad-spectrum efficacy has been confirmed in over 140 field development trials across the EU and the UK, making it a complementary part of a full herbicide program for cereals. The wide application window, long lasting performance, and superior formulation provide farmers ease of use, while its mixability allows them to create a full crop treatment program.
Chrome is currently registered in the Czech Republic and is expected to be available later this year in additional countries across the region such as Germany, France, Poland and the UK.