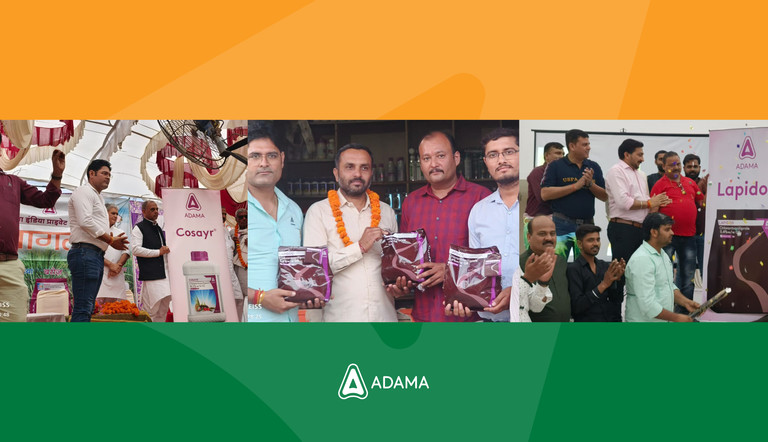 ADAMA Launches First Off-Patent CTPR-Based Offerings in India
Introducing Cosayr® and Lapidos®, insecticides formulated through ADAMA's fully backward integrated production
Media Releases
05 September, 2023
3min read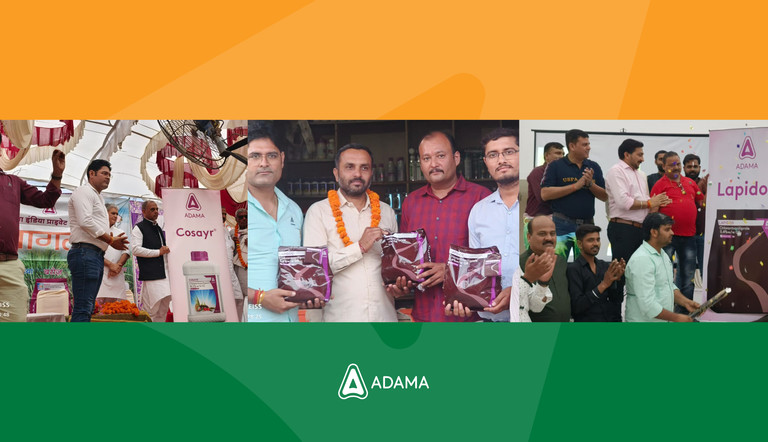 ADAMA Ltd. (SZSE 000553), a leading global crop protection company, today announced the launch of Cosayr® and Lapidos® in India, its first insecticides containing the active ingredient Chlorantraniliprole (CTPR), benefiting from its new in-house production. 
ADAMA India has launched Lapidos® and Cosayr® insecticides for paddy and sugar cane growers, offering effective defense against various pests, ensuring improved yields and crop quality. Lapidos® is a GR formulation designed for broad application ensuring crop protection at the early growth stage. Cosayr® is a foliar solution that combats stem borer and leaf folders that attack rice paddy crops which are responsible for major crop losses every year. 
"ADAMA has recognized CTPR as an important active ingredient for its future insecticide portfolio, part of our 'Core Leap' strategy," said Walter Costa, VP Marketing and Product Strategy at ADAMA. "The significance of this active ingredient for ADAMA is also evident in the strong cost position having fully backward integrated manufacturing capabilities. We are happy to add these important products to our offering in India and look forward to developing and providing more products based on CTPR." 
"We take great pride in introducing Cosayr® and Lapidos® to Indian farmers, a testament to our commitment to delivering solutions and enhancing agricultural productivity," said Sahin Ozkan, ADAMA India General Manager. "CTPR is becoming a significant ingredient in our portfolio in India to meet farmers' needs, delivering on our promise to provide a comprehensive range of crop protection solutions."