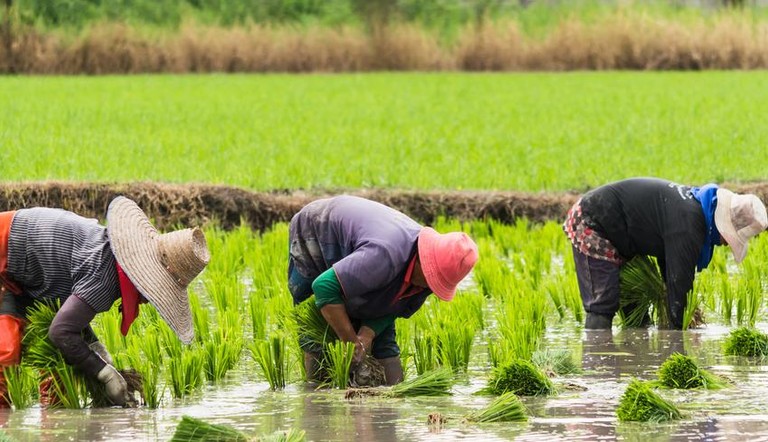 ADAMA to become New Name of Listed Company, Achieving Final Combination Milestone
TEL AVIV, ISRAEL, and BEIJING, CHINA, December 10, 2018
Media Releases
10 December, 2018
6min read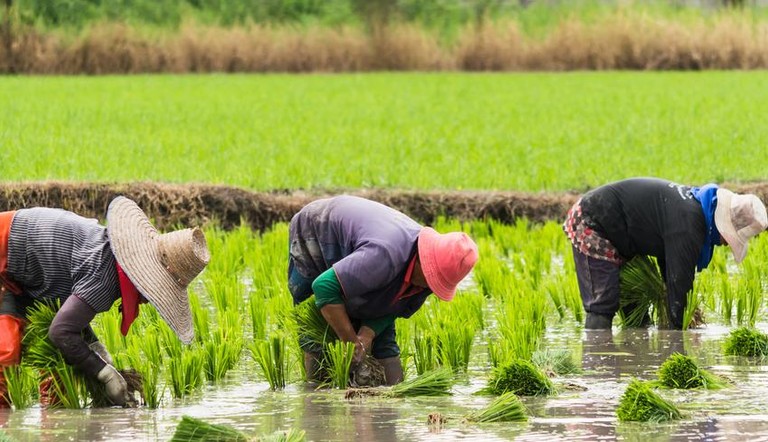 ADAMA, the combination of Adama Agricultural Solutions Ltd. ("Solutions") and Hubei Sanonda Co. Ltd. ("ListCo") (SZSE 000553), today announced that the Board of Directors of ListCo has approved the change of its name to ADAMA Ltd.
The name ADAMA comes from the Hebrew word for "earth" or "soil". This step is the final milestone in the combination of the two companies, and demonstrates their coming together under ADAMA as a single global brand, reflecting the company's farmer-centric focus and its commitment to advancing agriculture in markets around the world.
ADAMA is the only integrated Global-China crop protection company, as well as the first global one to be publicly traded on the China stock market.
Commenting on the name change, Yang Xingqiang, Chairman of ADAMA's Board of Directors, said, "The unification of our company under the global ADAMA brand cements our identity as a Global-China crop protection leader, bringing innovative solutions that simplify the lives of farmers in China and worldwide."
Chen Lichtenstein, President and CEO of ADAMA, added "We are bringing one of the world's leading crop protection brands to our combined company, farmers, customers, our people, shareholders and the public equity markets. Being traded on the Shenzhen Stock Exchange, we offer a distinctive opportunity for both Chinese and international investors to participate in our growth journey."
A shareholder meeting has been set for December 26, 2018 to approve the name change, and it is expected to come into effect in the coming weeks.
The company's A-shares and B-shares will continue to trade on the Shenzhen Stock Exchange, and while the stock abbreviations will change to ADAMA, the stock codes (tickers) will remain the same.
| | | |
| --- | --- | --- |
|   | Former Name | New Name |
| Company's English Name | Hubei Sanonda Co., Ltd. | ADAMA Ltd. |
| Abbreviation of English Name | Sanonda | ADAMA |
| Stock Abbreviation of A Share | Sanonda A | ADAMA A |
| Stock Abbreviation of B Share | Sanonda B | ADAMA B |
| Stock Code (Ticker) A Share | 000553 | 000553 |
| Stock Code (Ticker) B Share | 200553 | 200553 |
 

A-Shares

B-Shares

Company Name

Hubei Sanonda Co., Ltd. to be changed to ADAMA Ltd.

Number of Shares

2,280 million

167 million

Stock Exchange

Shenzhen Stock Exchange

Shenzhen Stock Exchange

Currency of Trade

Renminbi (RMB or CNY)

Hong Kong Dollar (HKD)

Shenzhen Stock Exchange Code

000553

200553

ISIN*

CNE0000004V0

CNE000000Q52

Eligible Investors

Chinese investors
Qualified Foreign Institutional Investors (QFIIs)
International Investors through Shenzhen-Hong Kong Stock Connect

Chinese and Non-Chinese investors

HK-SZ Connect (CCASS** Code)

70553

N/A

Commonly Used Ticker Symbols

Bloomberg

000553:CH

200553:CH

FactSet

000553-CN

200553-CN

Reuters, Yahoo

000553.SZ

200553.SZ

Google Finance

SHE:000553

SHE:200553

sina.com, Guba

000553.SZ

200553.SZ

xueqiu.com

SZ000553

SZ200553