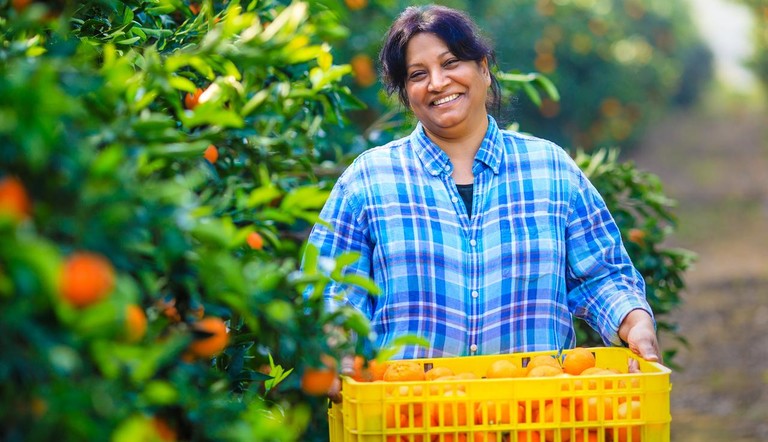 The effects of climate change on fruit growing
In the second part of our focus on effects of climate change to fruit growers, University lecturer and climate change expert Professor Chris Atkinson explains some of the possible impacts.
Featured Stories
04 September, 2017
6min read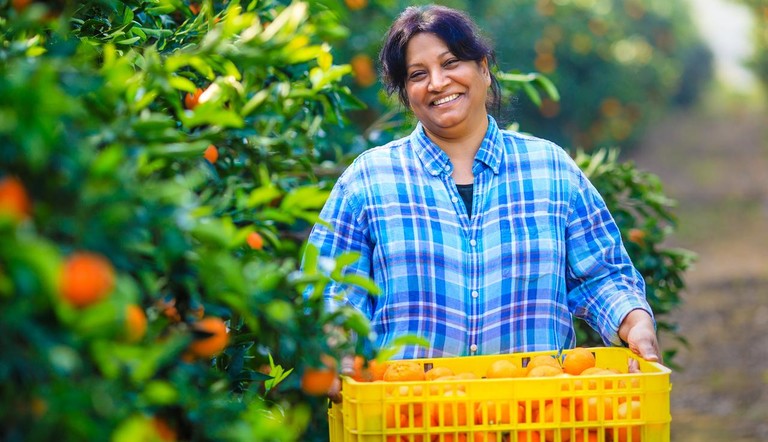 Climate change, driven by rising global temperatures, means apple and pear producers in traditional growing regions are facing greater extremes in weather from summer drought to increased winter rainfall. Rising global temperatures have resulted in earlier springs and longer, hotter summers, increasing water uptake in apple and pear crops and putting pressure on vital water resources.
Since the late 1800s global temperatures have risen by an average of 0.5°C - 0.7°C and forecasts suggest that trend will accelerate. Increases of 0.2°C are expected every 10 years over the next century and that could have severe implications for tree fruit growers.
Orchards, particularly intensive production, require an adequate water supply during the growing season but it becomes more critical for yield and quality in the spring and summer. It is during this stage of the production cycle that the fruit moves from growth driven by cell division to increasing size through fruit cell expansion. This fruit fill is heavily dependent on water supply and it coincides with a seasonal period when water is most likely to be scarce.
As well as the reduced rainfall during the summer, drier, hotter weather increases the heat load on the tree. This adds to the rate of evaporative loss from the leaves and more water is drawn up from the soil as the process of transpiration accelerates. Evaporative losses also occur from the soil surface removing more moisture from the area around the roots, where it is needed most.
So, as global temperatures rise this process is likely to increase - putting more pressure on the grower to provide additional water through irrigation to maintain crop yield and quality (fruit size). With a growing world population that pressure on water use and food production will intensify.
Some climatologists predict that by the 2050's agricultural water demand in drier areas of the UK will have risen by 180% of current demand. Already in parts of the USA and Australia, rivers are so heavily exploited by agricultural abstraction they no longer reach the sea. For example, 90% of the water in the lower reaches of the Colorado River is abstracted to serve agriculture.
Environmental concern is rising and as competition for water has grown, so legislation governing its use has become tougher and more expensive to comply with. It means growers face greater competition for a potentially more expensive, yet dwindling, supply of water in the future.
Tree fruit growers will not only have to provide crops with additional water, they will have to adopt a range of measures to conserve it and minimize waste across all the growing inputs.
Looking to the soil itself there has been a marked reduction in organic matter levels across the world where modern agricultural methods have been employed. So, applying organic matter to re-condition and restructure soil will help cut losses by enabling it to better retain moisture and nutrients. Another option to reduce water loss is the laying of organic mulches or polythene around the tree base. This cuts the level of moisture loss through soil surface evaporation, especially in the area around the root where it is needed most.
Directing water to the root itself will also be an increasingly important aim of irrigation systems. Overhead irrigation equipment, which is still widely used, has been found to lose at least 18% of the water output through evaporation. This type of equipment could be outmoded as rising water costs and environmental concern put the grower under pressure to look for alternatives. Instead investment is more likely in water systems which pipe moisture beneath the soil surface to the root zone to ensure losses are minimized.
Other management techniques, which match the tree's water demand more closely with the amount supplied, may also become more prevalent. While this is notoriously difficult on a field-scale system which is exposed to changeable weather, it is possible to adapt techniques seen in soft fruit trials. These have tailored moisture supply to plant demand and have seen savings of 40-70% in water use.
Variety choice could play an important role too. Genetic traits mean different varieties perform better than others in drier conditions. It may also be that harvest could be brought forward, so lessening the number of summer days when irrigation is required. Traditionally, harvest takes place in the autumn, but higher temperatures mean the crop may mature earlier. Moving away from a calendar-based harvest date and focusing more on the apple's maturity could mean a more flexible approach is taken and summer harvesting could be achievable.
As water prices rise investment in large-scale conservation such as on-farm reservoirs or storage tanks, filled by winter rain, could become an economical proposition. While extended dry periods in spring and summer months are more common, winters in many parts of Europe have become milder and wetter.
Climatologists predict that flooding incidences will be more frequent in the future and this represents a further challenge for the grower in the future. Too much water is as bad as too little, especially when trees are dormant in the early spring and winter. Saturated soils block oxygen need for the roots to metabolize and function. Reducing the threat of flooding is more down to site choice and geographical location.
The growers of the future may look to site orchards on slopes that are freer draining in the winter. Mild, wet winters also provide favourable conditions for pests and diseases to overwinter on leaf matter or soil and present a greater risk in the following growing season.
Therefore, the overall impact of climate change may well be to see apple and pear growing regions shift from their current sites to cooler climes to reduce the risks of pest and disease build up and summer drought.
Click here to read part 1 of our focus on the effects of climate change to fruit growers
Apple and pear growing regions may shift to cooler climes to reduce the risks of pest and disease build up and summer drought
Orchards require an adequate water supply during the growing season but it becomes more critical for yield and quality in the spring and summer
Genetic traits mean different varieties perform better than others in drier conditions
Widely used overhead irrigation equipment has been found to lose at least 18% of the water output through evaporation