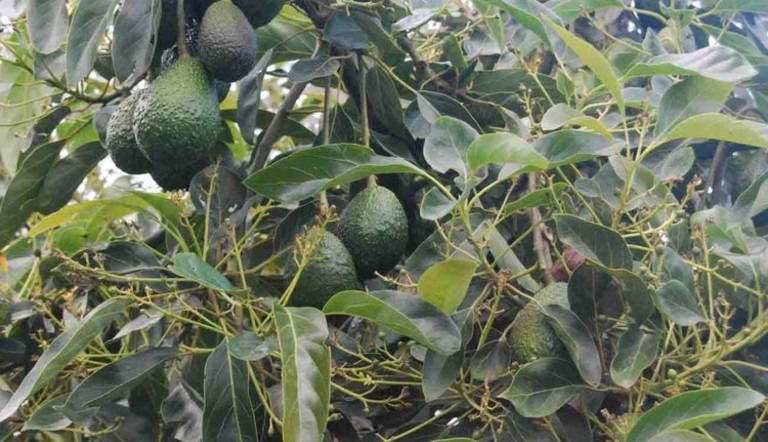 Boom in avocados is reshaping Colombia's coffee landscape
Colombia is snapping at the heels of the world's biggest avocado producing countries, with many coffee farmers switching to the green fruit which promises better returns
Featured Stories
19 July, 2018
6min read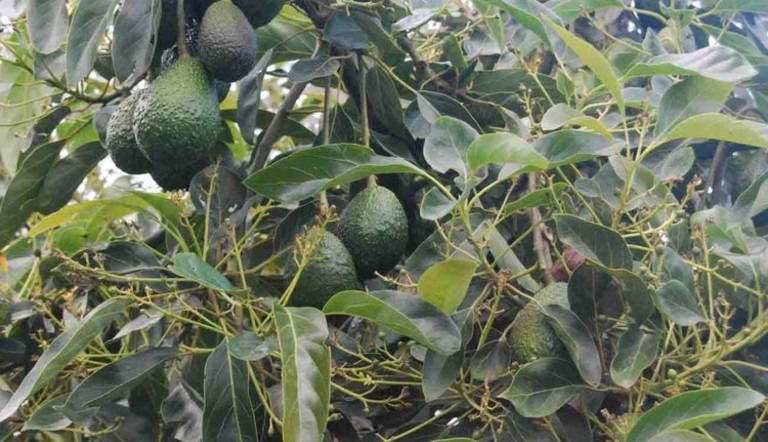 The world's appetite for avocados just keeps growing. Business in Colombia is booming, with experts predicting the country could become the world's second largest exporter of the Hass variety over the next 10 years, after Mexico.
This is opening up new opportunities in rural Colombia, including employment and an alternative for coffee farmers who have been battling with low international prices for their beans.
It is also gradually having an effect on the landscape, as farmers in Colombia's UNESCO Coffee Cultural Landscape, replant their iconic bushes with avocado trees. About 44% of the area planted with avocados (22,000ha) lies in the western foothills of the Andes in and around Colombia's 'Coffee Axis' or 'Zona Cafetera', according to Pro-Colombia, the country's trade promotion department. This is a lush area made up of 24,000 coffee farms, cloud forests and traditional, colorful 'Paisa' villages, which is becoming increasingly important for avocado production.
How Colombia's avocado fields keep growing
Colombia only exported its first avocados a few years ago, but producers have big expansion plans, which are pushing further into coffee territory.
Cartama, Colombia's biggest producer and exporter, has just signed a deal to supply The Avocado Company, part of Fresca Group, the UK's biggest fresh fruit and veg importer. Last year it also agreed to supply US firm Mission Produce, one of the world's biggest distributors of Hass.
Ricardo Uribe Lalinde, Cartama's CEO, says his company is expanding in different regions and at various altitudes so it can guarantee availability year-round and meet demand.The company now works with 40 Colombian farmers, many of whom grew coffee or raised cattle previously, says Mr Uribe Lalinde.
"Definitely the coffee farmers in the coffee axis are switching to avocado production," he says. "It's a much more profitable business for them, with more opportunities than coffee. A small orchard of Hass avocados is much more profitable than coffee, berries, plantain or cattle raising."
Whether the boom in avocados is also having negative impacts on an internationally important coffee cultural landscape, where farmers have been developing coffee growing skills and culture for 100 years, is open for debate.
Appetite for avocados keeps growing
Globally, imports of avocados more than doubled from US$2.24m in 2012 to $4.93m in 2016, according to Pro-Colombia.
The US is the biggest importer, munching through 40% of the world's avocado imports in 2016. Holland was the second biggest importer, taking 13%, but some is repacked and exported. France (8%) and the UK (5%) were third and fourth biggest importers, with strong domestic markets for avocados.
A quarter of the UK's population now buys the fruit. Consumption grew 4% in 2017 on the previous year, pushing spending up 7%, according to Kantar Worldpanel's Strategic Insight Director, Ed Griffiths.
The French ate 32% more avocados in 2017 than 2013, spending 74% more. This appetite is also pushing up the price of avocados - they increased by 32% per kg between 2013 and 2017 in France.
In Spain also, prices on shop shelves have gone up. This includes by 32% in supermarkets and 37% in hypermarkets, between June 2015 and June 2018, with the country eating 45m kgs in June, according to Kantar Wordpanel.
Stay in touch
Subscribe to get the latest news about ADAMA.