Marie Curie and Archimedes - Academic Excellence Programs
ADAMA is proud to have established two leading academic chemistry programs for outstanding high-school students in Israel. The aim of these programs is to increase the number of students studying chemistry at academic levels, and create connections between the students, ADAMA, and the industry.
Since we launched the "Marie Curie" program at Ben-Gurion University of the Negev in 2014, around 400 students have taken part. The "Archimedes" program at the Technion – Israel Institute of Technology – established in 2012, has accommodated around 600 students.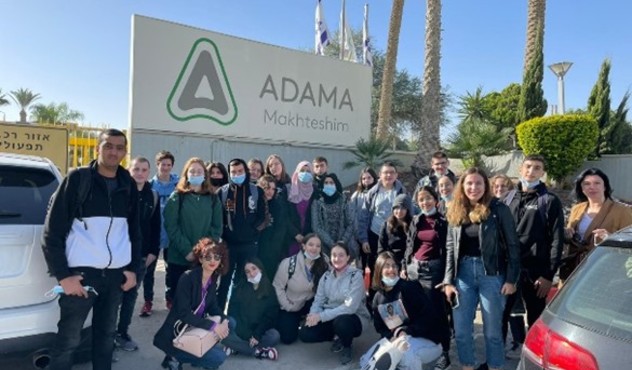 "ADAMA's 'Marie Curie' program enabled me to complete a year of university studies in chemistry while still at high school. Despite the challenge of combining both studies, I've succeeded in pursuing my dream of becoming a chemical engineer."

Tal-Or Cohen, Student in the "Marie Curie" program
Our programs include practical tools within the academic curriculum. In 2021, a group of 25 students from "Marie Curie" visited ADAMA's Global R&D Center in Neot Hovav, Israel. They toured the site's labs, attended lectures from researchers, and were exposed to future professional opportunities.
In 2021, we launched an impact assessment process for the "Archimedes" program, led by an expert in the field of educational program to evaluate and improve its impact. In 2022, we will begin a similar process for the "Marie Curie" program.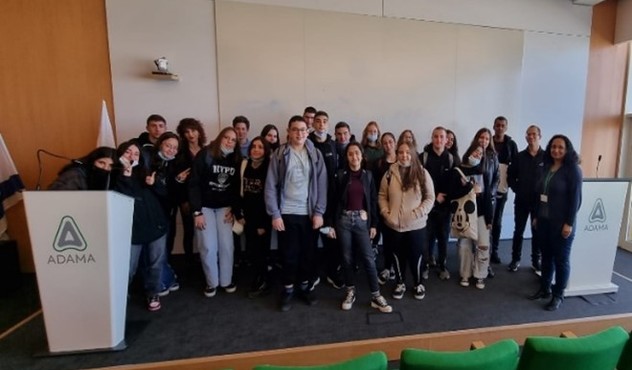 "With the help of ADAMA, the city of Beer-Sheva, and all of our amazing partners, we're delighted to see our 'Marie Curie' graduates receive excellence awards in their academic degrees and graduate studies."

Prof. Gabriel Lemcoff, Dean of Natural Sciences Faculty, Ben Gurion University