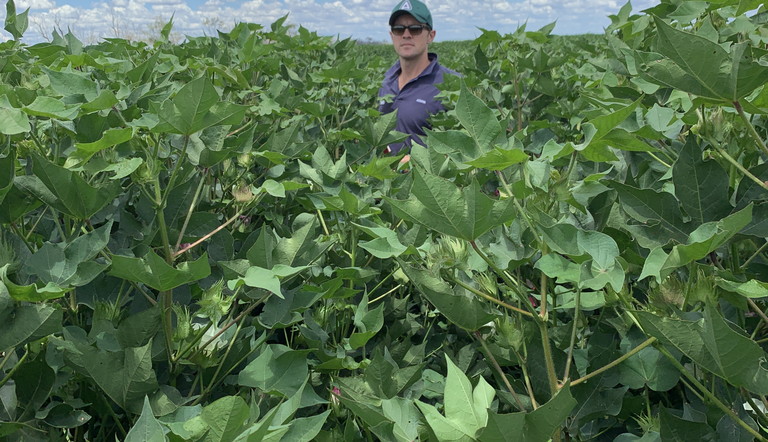 Same Cotton Growth Regulant
but a lot less hassle
Product News
25 January, 2022
6min read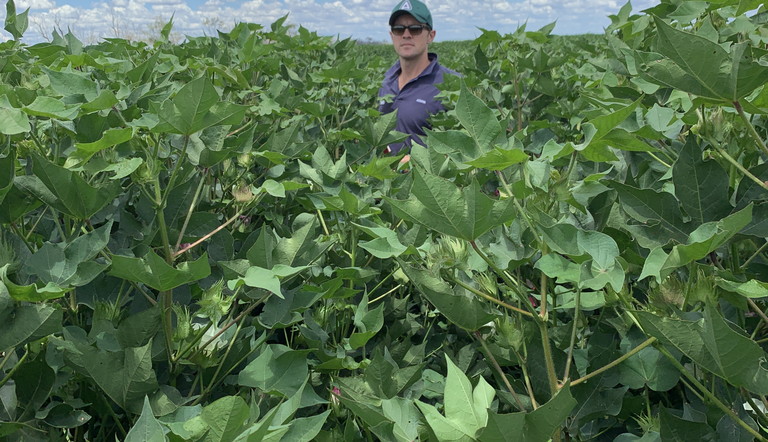 COTTON growers can look forward to the commercial release of a higher loaded growth regulant that offers significant benefits for farm logistics and storage, as well as reduced packaging.
RX-380™, developed by ADAMA Australia, has been trialled extensively since 2017-18 and comprises ten times the concentration of the active ingredient, mepiquat, also contained in the company's existing growth regulant, Reward®.
Reward contained 38 grams per litre of mepiquat, whereas RX-380, which will replace Reward in the ADAMA Australia stable of products, offers 380g/L of mepiquat.
Jim O'Connor, the company's Market Development Manager in Queensland and the Northern Territory, said RX-380 can be applied at a number of growth stages, including from squaring and through flowering to cut-out, to help modify fruiting and vegetative growth.
Jim said a wide application rate range also can be used throughout these stages, from 25mL/ha up to 200mL/ha.
He said softer seasonal conditions combined with higher moisture levels, as well as higher fertility and specific management practices, can result in excess vegetative and rank cotton growth, however growers and agronomists now had an easy option to influence node growth.
"They may have a certain crop height idea, internode distance or Nodes Above White Flower (NAWF) parameters upon which they then decide to intervene and can regulate with RX-380,'' Jim said.
"At the top rate of 200mL/ha with RX-380, that was equivalent to 2L/ha when using Reward, so one drum of RX-380 will go a lot further. Plus there are benefits with transport, handling, storage and reduced packaging.''
During its development phase, RX-380 was included in side-by-side trials with Reward, investigating its performance in different situations and at various rates.
Large-scale trials with a number of growers provided further testing in field situations, all of which attracted positive feedback.
Additional trials were conducted in case RX-380 was accidentally applied at Reward rates in the field. These showed that even when RX-380 was applied at ten times the rate, equivalent to the labelled Reward, commercially acceptable yield outcomes could still occur.
Jim said ADAMA Australia had ensured RX-380 looked distinctly different to Reward to help avoid any confusion.
"This was the reason for the change in name, a change in packaging to a 10L drum, and a change in the colour of the product to a dark red formulation,'' he said.
Queensland farm consultant Peter Haslem, who operates Haslem Ag at St George, gained first-hand experience with RX-380 in the field with growers last season.
Peter said it was used at various crop timings, but mainly around flowering and at cut-out.
He said it also was applied in tank mixes with insecticides and herbicides with no compatibility issues.
"We tested it in a range of conditions, it had good efficacy and there were no differences compared with other 38g/L mepiquat products. Everyone was very happy and there were a lot of positive comments from aerial operators and farmers about the convenience of the packaging (reduced packaging),'' Peter said.
For further information on RX-380 cotton growth regulant from ADAMA Australia, growers, advisers and agronomists can contact their local ADAMA representative.