Blastogan
Systemic Fungicide ideal for the control of Rice Blast disease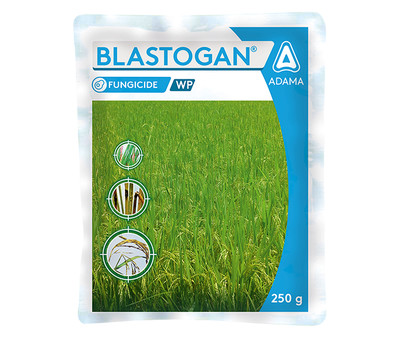 General Info
Crop protection
Blastogan is a systemic Fungicide with the Active Ingredient Tricyclazole 75% WP and belongs to the triazolobenzothiazole group.
Blastogan is easily absorbed by the roots and foliage of the plant. It is one of the best products for the control of Rice Blast Disease.
It is available in the pack sizes - 25g, 120g, 250g and 1 kg.