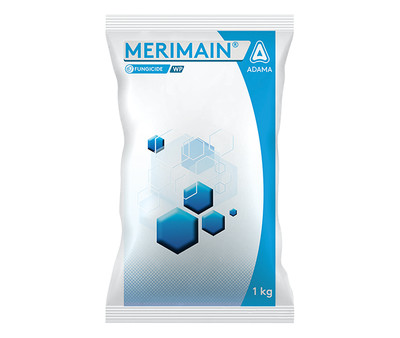 General Info
Crop protection
Merimain is a phthalimide contact fungicide with protective action against plant pathogens.
It has broad spectrum activity against a wide range of fungal diseases of vegetables and ornamentals.
Merimain is of low mammalian toxicity, is not toxic to honeybees, beneficial insects and fits integrated pest management (IPM) programs.
Merimain is available in the pack sizes of 100g, 250g, 500gms and 1kg.