Narkis
A post-emergent rice herbicide. With Bispyribac Sodium 10%, Narkis helps farmers control different groups of grasses, sedges, and broad-leaf weeds!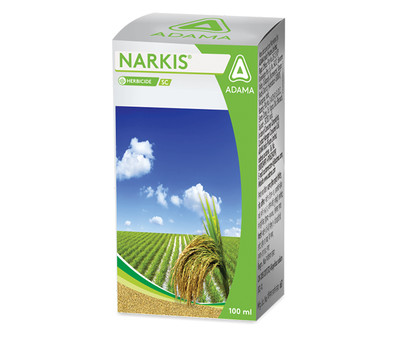 General Info
Narkis effectively controls weeds found in the rice field grass belonging to different groups - grasses, sedges and broad leaf weeds. 
Narkis can be sprayed after weeds emergence between 2 to 5 leaf stage. 
Narkis keeps an excellent selectivity between rice and the weeds without any unfavourable impact on rice, thus, effectively controlling weeds. 
Narkis dose requirement is 100 ml per acre to control post-emergent weeds in the rice field and it is safe for the environment.
Narkis after spraying is quickly absorbed into plants and can not be washed after 6 hours of raining.