CUSTODIA® - NEW!
When it comes to fodder and sugar beet, healthy leaves are a sign of a healthy nutritious crop. CUSTODIA delivers just that.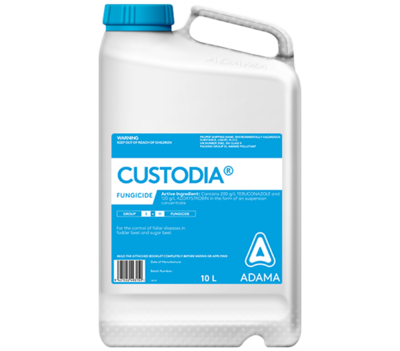 Greener Fields, Greater Yields with CUSTODIA
CUSTODIA is a new, highly effective fungicide for foliar diseases such as Cercospora leaf spot, powdery mildew and rust. The result is improved leaf retention and palatability, more green leaf area and better DM yields.
And thanks to CUSTODIA's 28 day withholding period you'll have a greater grazing flexibility, essential when feed is tight.