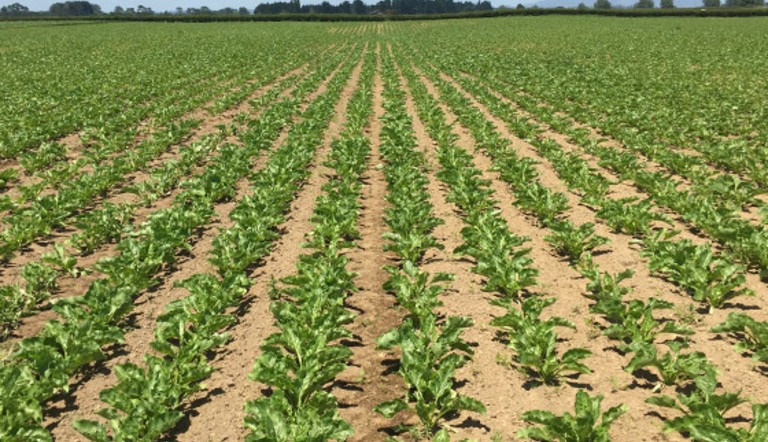 "It's a great crop…if you get it right."
Adama extends beet protection with Rifle®
Weed Control
05 December, 2017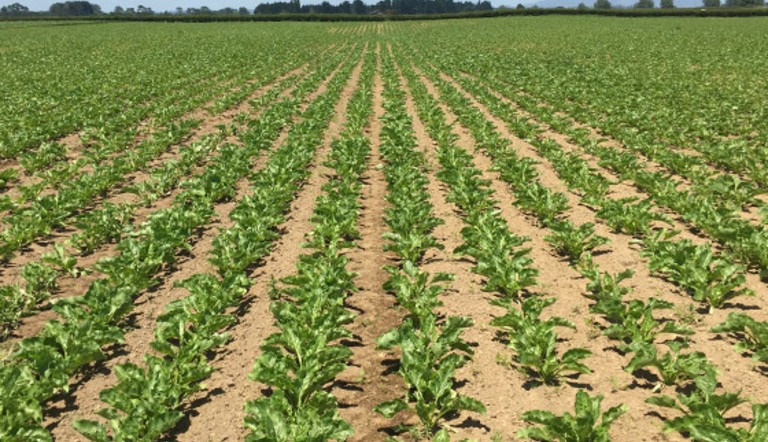 ADAMA is addressing what has been an big issue for farmers, agronomists and advisers in weed control for beets with a label change for herbicide Rifle to cover cotyledon-stage crops.
Fodder beet is back with a vengeance, after falling out of favour for many years, due mainly to a lack of suitable crop protection products to maximise crop potential. Their resurgence is thanks in no small part to advances in formulation technology from companies including ADAMA.
The beet herbicide specialists say they are constantly responding to grower pain points and focussing on development work to ensure that product labels match grower needs.
Fodder beet - high input and high yield
While it is hard to get solid figures for beets in the ground this season, estimates are that it could be in the vicinity of 50,000 to 60,000 hectares.
Widely acknowledged as high input and high yield, they are demanding crops, but will repay investment many times. For a good crop of beet it costs approximately 9-13 cents per kilo of dry matter to produce - if, as Blair Hopkins, ADAMA New Zealand's National Sales Manager, says, you get it right.
If you get it wrong, however, it can be expensive.
Blair says stock have always thrived on the sweet taste of beets. "It's weeds and management that have always been the issues."
A recent label change for herbicide Rifle to cover cotyledon-stage crops, addresses one of those major issues.
Special SE formulation
Rifle, from ADAMA, is an SE formulation of two synergistic, beet-selective phenyl-carbamate herbicides, phenmedipham and desmedipham. Blair says the SE formulation is crucial – it is much less phytotoxic than other formulation types which enables Rifle to be applied at expanded cotyledon stage without burning the delicate beet plants.
Blair recommends that the first post-emergence treatment of Rifle should be tank-mixed with Goltix® Uno and applied when crops are at fully expanded cotyledon stage and weeds are ideally as small as possible. This programme allows the advisor to target the growth stage of the weed rather than hold off to allow the beet crop to get to two true leaves before application. Larger weeds become progressively harder to control, so the earlier they can be sprayed the easier control will be.
Rifle kills susceptible weeds by inhibiting photosynthesis. Absorbed through and translocated within leaves (translaminar) it is only effective on emerged weeds.
Combine with Goltix Uno for best results
For best results, it is recommended that Rifle and Goltix Uno are applied following a robust pre-emergence treatment of Goltix or Goltix Flo and Ethosat®. Generally, this will provide up to 4-5 weeks residual weed control, followed by Rifle and Goltix Uno for post-emergence control. This label change allows for the control of weeds if in-effective pre-emergence applications or weed escapes due to inclement weather, contractor availability, etc., cause an issue, while the beet crop is still at the expanded cotyledon stage.
Blair says planning and paddock selection are critical: ideally a paddock with low weed burden and high fertility will give the best results. "However, there will always be weeds that will slip through the net and Rifle is a great tool to have available."
"Nothing beats 'boots on the ground' for spotting new strikes of weeds and the crop should be inspected weekly."
To ensure your fodder beet stays free, use a robost tank-mix of Rifle and Goltix Uno for your post-emergence application today!