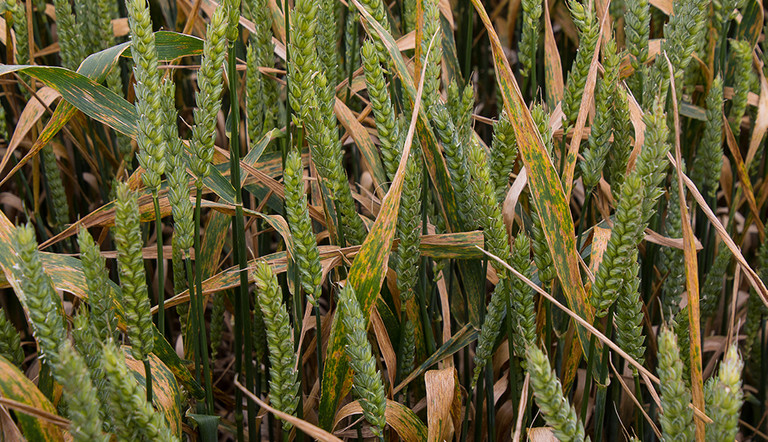 No room for Septoria complacency
Resistance keeps up pressure on yields
Disease Control
25 October, 2019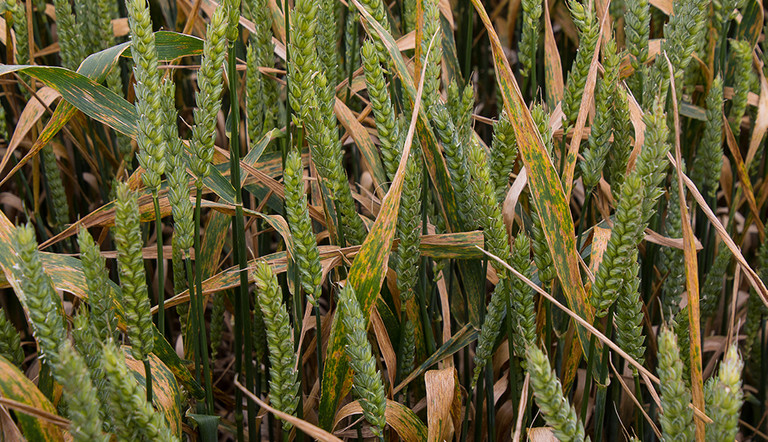 UK and Europe cereal growers have once again felt the sting of Septoria resistance, but New Zealand has the opportunity to learn from their bitter experience.
That's according to Andy Bailey, Global Fungicide Expert and ADAMA UK Technical Specialist. Andy visited New Zealand as a guest of ADAMA NZ in 2017 and again in 2018 to share the Northern Hemisphere's experience with industry influencers, distributors and growers in key areas including Mid-Canterbury.
Speaking recently about results from the UK and Europe 2019 wheat harvest, Andy says there had been; "a load" of Septoria (speckled leaf blotch) about. "Control programmes have just run out of steam in some situations. So, we've seen a lot of Septoria on upper leaves."
Multi-site Phoenix® first thing in the tank
An advocate of ADAMA's multi-site Phoenix Fungicide (Phoenix), to help fight resistance in Septoria, Andy says he has had a consistent message for growers looking to protect both their yields and existing chemistry. And that holds equally true for New Zealand.
"If you don't have a multi-site in a programme, it's very, very obvious, because the Septoria just marches up the leaf layers. "Phoenix should always be the first thing in the tank for Septoria."
Andy says in the UK this year a drier start to the season led some growers there to be more than a little complacent about the potential Septoria threat. He says a wetter second half of the season quickly brought them back down to earth.
Protectant approach will always beat curative one
He says a protectant approach and the assumption that Septoria is always present will always beat a curative approach hands-down. "It's a worsening situation here. I could say alarming. I think though, generally, if you do everything right, you can still control Septoria. But that means you have to keep ahead of the disease and get the timing right.
"The key timing for me for the use of Phoenix in wheat fungicide programmes is the T1 application. It's a contact protectant and we need to put that in early in a programme, so we're on the front foot.
"Keeping leaf 3 clean is essential for maintaining full yield potential as the crop reaches maturity. And we also have to be mindful that the current single-site chemistry is under a lot of pressure through insensitivity and resistance to Septoria."
Protecting new chemistry essential
Andy warns that the new and emerging chemistry in the UK and Europe is also single-site; "So, it's still going to be open to resistance."
"Fungi are incredible at mutating. Ultimately, if you're using single-site acting fungicides, resistance will develop and it will develop over a period of time depending on things including disease pressure, and how many times the fungicides are sprayed.
"There's certainly a very strong argument for using multi-site chemistry going forward from an efficacy and resistance management point of view."
This article was publsihed in the Ashburton Guardian, September 2019 issue. You can find the whole article incl. more information on Ramularia control and all-rounder DMI Bolide® below.