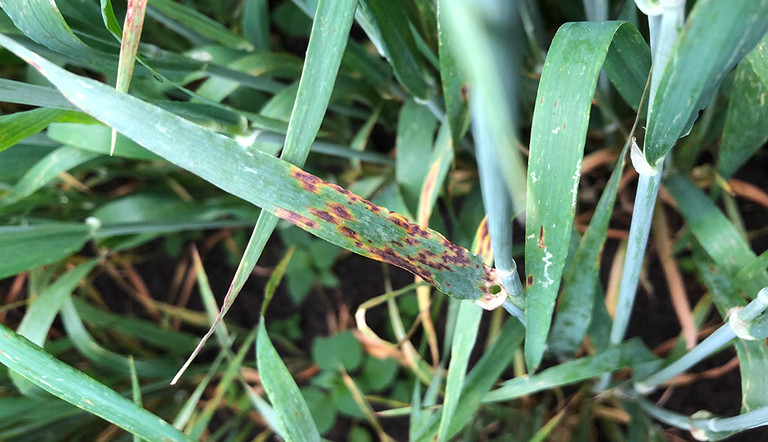 Multi-site chemistry Phoenix® takes on Ramularia in barley
Resistance may have met its match with Phoenix
Disease Control
29 January, 2019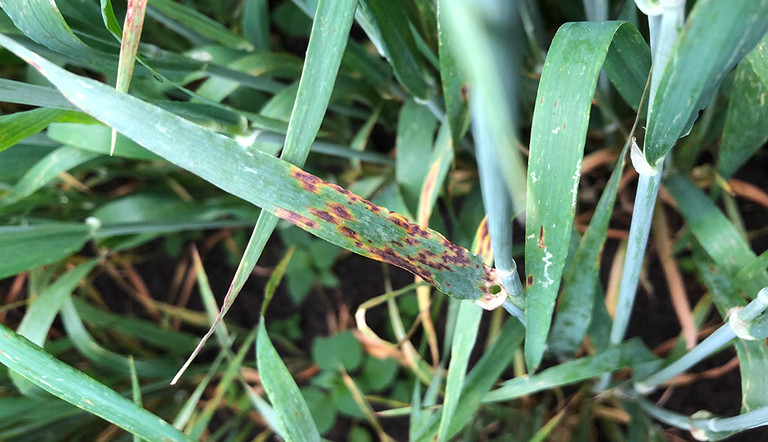 Already recognised as a solution to supporting existing chemistries fighting Septoria resistance in wheat, multi-site Phoenix Fungicide (Phoenix) from ADAMA was also recently approved for use against Ramularia resistance in barley.
Ramularia resistance in barley has increased dramatically since it first appeared in crops in the UK and Ireland. Now, New Zealand is in the firing line, with a swift decline in control over the last two seasons.
Global fungicide expert Andy Bailey has seen first-hand the catastrophic impact that resistance has had in the Northern Hemisphere; initially with Septoria tritici (speckled leaf blotch) in wheat and, more recently, with Ramularia in barley. He says despite the experience with Septoria, the speed of development of resistance in Ramularia took the industry by surprise.
His appraisal is backed by Daren Mabey, ADAMA NZ Commercial Manager. Daren says the risk with Ramularia is its stealth. "A crop can be looking good. Then all at once there's a problem that takes the shine off your yield."
Ramularia resistance development quite rapid
Andy says resistant mutations had been seen in Germany previously, but the spread in the UK, and its pace, was unexpected.
"Last year, in 2017, the Agriculture and Horticulture Development Board published data from some of their trial sites around the UK, and particularly sites in Scotland, where we actually saw no performance what-so-ever with tri-azole or SDHI mixtures."
Ramularia, here in New Zealand, is also a worry for growers and agronomists and a serious threat to yields. Ramularia can cause extensive damage to the upper leaves of spring and autumn barley once crops have finished flowering, resulting in reduced crop quality and yield.
Claire Mills, ADAMA NZ's Technical Services and Development Manager, says that the approval is good news for growers. "Our trial work in New Zealand has shown Phoenix provides control of Ramularia." Recent New Zealand FAR trials have backed this up, finding that adding multi-site protectant Phoenix to Proline® or mixes of triazole with SDHI in a two spray programme gave significantly better control of Ramularia than the standards alone, and also increased yield (FAR Crop Action Edition 134, 14 September 2018).
Broad-sprectrum fungicide Bolide® highly effective on Ramularia
Bolide, ADAMA's cereal multi-tasker, was also recently approved for Ramularia in barley. It contains two different DMI active ingredients. Epoxiconazole is a tri-azole. Prochloraz is an imidazole. So they complement each other in a mixture at optimised ratios.
Bolide provides broad spectrum control of key cereal diseases comparable to industry standard DMIs and SDHIs and excellent performance against Ramularia. Trial results in New Zealand have confirmed this.
Bolide is an ideal option for applications at both T1 and T2. However, the most important time to apply Bolide for Ramularia control is T2 to protect leaves 2 and 3.
Daren says considering the success of Phoenix and Bolide against Septoria growers can be confident of good results against Ramularia.
Find out more on how to win the resistance battle with Phoenix and Bolide!