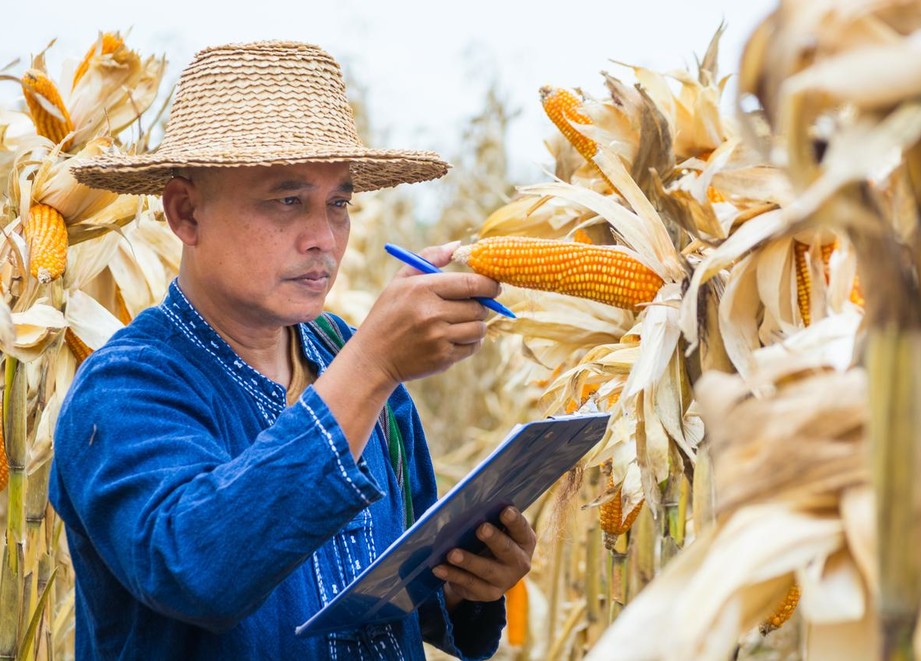 ADAMA 2021 ESG REPORT
Our Products
ADAMA is committed to promoting innovative solutions to reduce our environmental impact. Integrating agricultural technology (AgTech) into our solutions for farmers, together with our traditional product offerings, helps them use our products in a more effective way while increasing efficiency, reducing costs, and minimizing the potential impact on health, safety and the environment.
Listen and learn from farmers and distributors
Our strategy is farmer centric, technology neutral. We start by listening and learning from the farmers about their challenges and pain points. Every farmer, every crop in every country, every disease, weed and pest is unique. It is in our DNA to work closely with farmers and learn about their different needs in order to create unique and dedicated 'tailored made' solutions while looking for opportunities to expand and adapt these solutions to other regions so that they become commercially viable.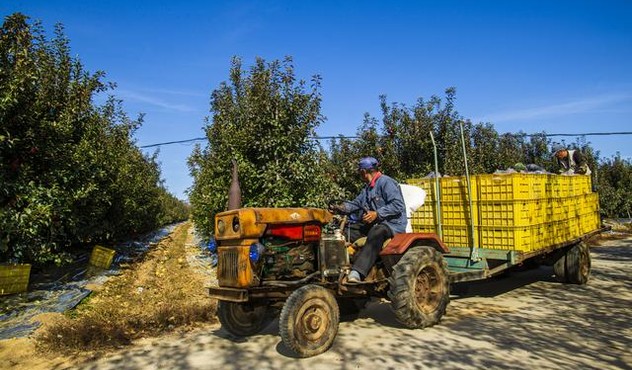 Farmers face many challenges, such as the need to reduce costs and increase the quality and quantity of food, in the face of growing demand to reduce environmental impact and ensure crop health. All this while meeting constantly changing local regulations, on-going competition, and climate change. Expectations and demands from farmers are also changing. For example, consumers, who today more than ever emphasize environmental sustainability and health, expect farmers to offer smaller fruits for reduced consumption and food waste. Together with this, they need to gain larger yields from existing fields, and achieve all this using smaller amounts of pesticides.
The main practical way to achieve all farmers' aspirations is by encouraging innovation.
AgTech makes it possible to bring innovation that provides a solution to the needs of farmers but also to the needs of the environment and growing population, by using less chemicals while maintaining the quality and quantity of the crop.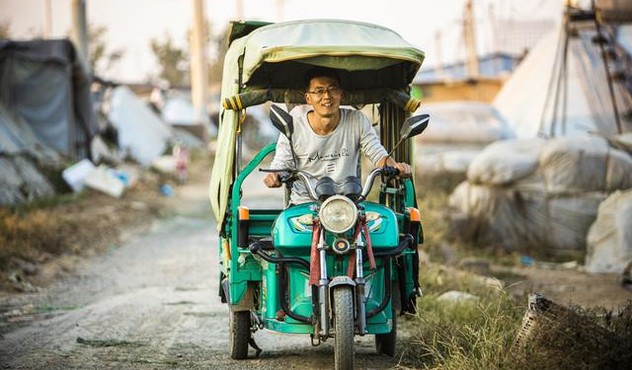 "Farmers cannot work harder but can use smarter methods and tools. To that end, ADAMA is collaborating with innovative AgTech entrepreneurs who have been carefully selected to provide solutions to farmers' pain points. The synergy of chemical and technological knowledge, born in these partnerships, allows farmers to minimize all danger to crops, themselves or the environment, and to apply products correctly and optimally. "
GEORGIANA FRANCESCOTTI 
Head of AgTech & Digital Services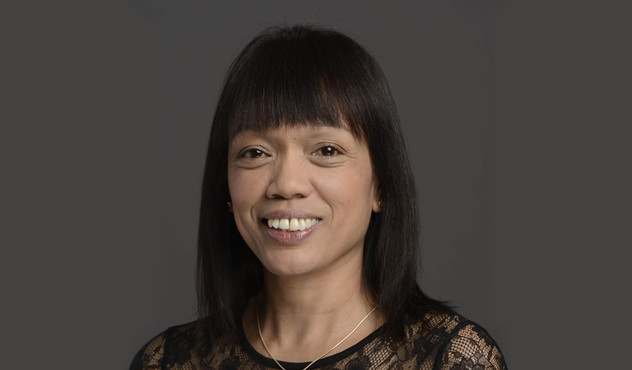 Our Approach to Developing AgTech Solutions that Will Offer True Value to Farmers
We at ADAMA developed a strategy to guide us in implementing AgTech in a way that will offer the best outcomes to all our partners involved in the process. Our guiding principles are:
We listen to farmers - have an ongoing dialogue with them and monitor their needs and challenges
We map the challenges faced by farmers today and identify pain points
We scout for innovative technologies and initiatives that can provide a valuable solution.
We use our extended database, global networks, conferences, and meetings.
We ask ourselves a series of questions in the context of how can we give true value to farmers:
Does the innovative solution bring value to farmers? How does it answer their needs?
How do we measure success? Is this solution suited to their needs?
Is it possible to scale up the service to a wide range of farmers?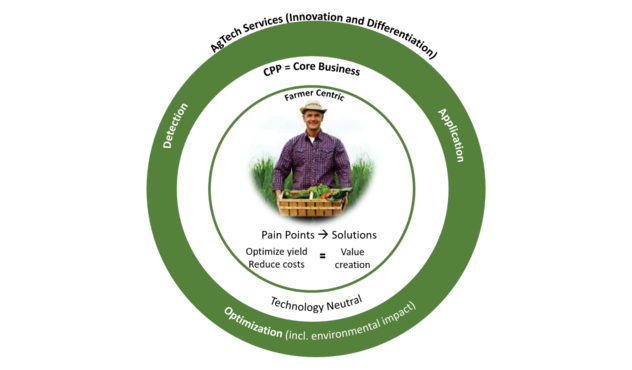 CASE STUDY
Eagle eye - Drone technology (by Agremo) 
Conducting field visits is one of our key actions to demonstrate to farmers the efficacy of our products and to spend time with them, listening and learning about their needs and pain points. During the COVID-19 pandemic, we were denied this ability to conduct field research with farmers and partners. ADAMA Eagle Eye is a digital platform that uses AI to distill analytics from drone imagery to provide information about fields and crops. This application allowed us to virtually visit fields, collect 3-D images and data, and document the progress of our field trials.
The technology has allowed us to reach many of our key partners through virtual field trials in a safe, efficient, and personalized manner.
We believe that this technology will be part of a future hybrid solution for field tests and management, although it is clear to us that it cannot replace valuable  face-to-face encounters we enjoy with our partners. Furthermore, this application allows us to reach many more farmers, distributors, and partners, who even under normal circumstances would not be able to meet us in the fields.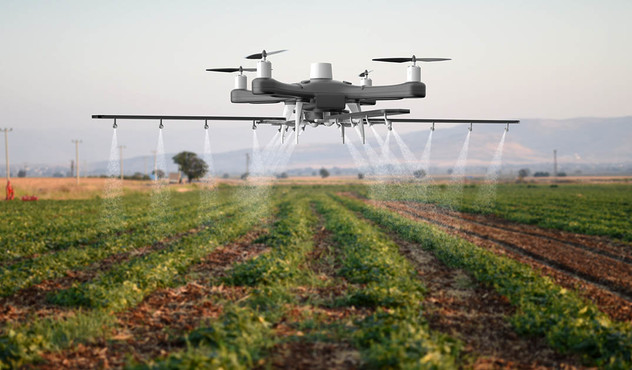 We at ADAMA believe in collaboration. We are not a tech company, nor are we a software development company.
What we bring to the table is our agronomy and chemical expertise. We look for the right tech companies so that together we bring the right solutions to farmers.
As such, we maintain "technological neutrality" – we collaborate with start-ups but do not invest in their equity.
It is important that we remain open to entrepreneurship and other innovative solutions. This concept allows us the freedom to explore and maintain our approach that there is no one-size-fits-all solution.
CASE STUDY
Trapview (EFOS) - A pest control forecast to improve pest control
Trapview technology is an automated pest monitoring and forecasting application. It is an AI-based decision support system that offers real-time analysis and forecast of the exact treatment required to be implemented in the field. Just as there is no one-size-fits-all solution, Trapview offers various models of traps in different shapes, colors, or modes of attraction (pheromone, color, feeding attractant, or light) depending on the pest. The technology allows farmers to make more informed decisions in implementing proactive preventive treatment, instead of reactive treatment, based on reliable and accurate data collection.
ADAMA offers the technology in several countries around the world.