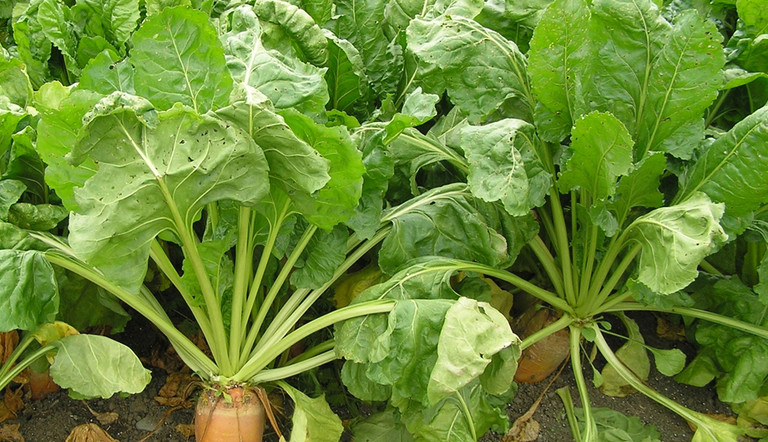 Beet leaf lifeline nicely timed
ADAMA's Custodia® foliage protection comes through
Disease Control
17 November, 2021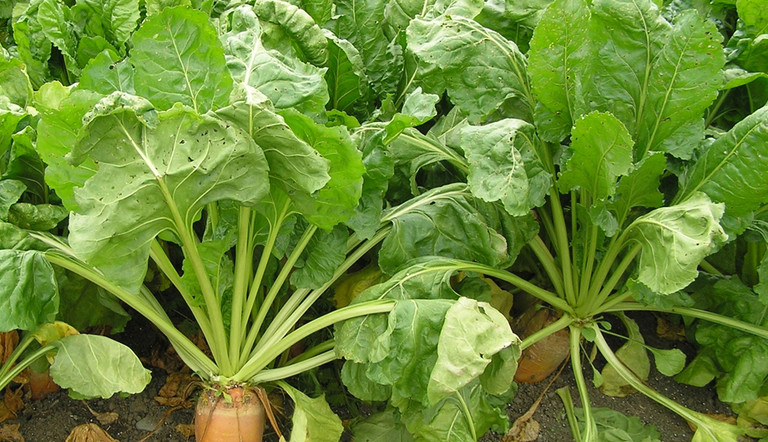 Launched just a season ago, beet foliar fungicide Custodia from crop protection company ADAMA New Zealand is already proving its worth from Matamata to North Otago.
The fungicide not only supports greener, healthier and more vigorous leaves by protecting against the devastating effects of Cercospora leaf spot, rust and powdery mildew, it also reduces the stock grazing withholding period by 14 days to just 28 days compared with the previous industry standard of 42 days.
Extra grazing flexibility when feed is tight
Dunedin-based ADAMA Commercial Manager Damian MacKenzie says that extra grazing flexibility is a lifeline when feed is tight. He adds that North Otago growers particularly seized the opportunity it presented with both hands. "28 days withholding is perfect for their grazing systems. With early beet sowing in North Otago, it means there's better cover over the autumn shoulder and into the early winter. Custodia seems to be performing really well."
Damian says it is well worth protecting the beet leaf for as long as possible. "It means green leaf growth is extended optimising plant health and yield. And importantly it increases leaf palatability for longer."
The key window to boost beet growth is January, February, and March. This is also the period when disease will typically begin to appear in the crop. It is important to keep a close eye on beet when conditions favour disease and Custodia should be applied at the first signs of any threats. It can be reapplied after 14 days if needed. 
Regular and diligent crop inspections
Much further north, ADAMA's Hamilton-based Commercial Manager Doug Speers says Custodia contributed to a bumper crop for Matamata farmers Bruce and Jacquie Tiddy, which produced 30 tonnes of DM/ha off around 22 ha with 15.2 ME. Doug says powdery mildew was a real threat to the crop's success. Fortunately, regular and diligent crop inspections meant the fungus was spotted early and Custodia delivered effective control. Doug says there is a considerable investment in the high value beet so it's not a crop anyone wants to take chances with. "You just wouldn't want to risk it."
Although the Tiddy's crop was lifted, rather than grazed, Doug says looking after leaf health was still vital as damage to the leaves and resulting reduced photosynthesis can significantly impact the bulbs' size and quality.
Beneficial friendly Nysius and cutworm control with Mavrik
ADAMA's powerful, safe, and flexible beet protection toolbox includes another recent addition to the growers' armoury: game changing Mavrik® Aquaflo Insecticide (Mavrik). Mavrik offers strong control of major beet pests Nysius and cutworm while having minimal impact on beneficial insects foraging in beets or surrounding crops.
Robust beet programme
ADAMA's complementary beet herbicides are based around the use of a robust pre-emergence spray with a follow up to control any subsequent weeds. Spearheading the programme is Goltix® Gold with its proven efficacy in particularly hard-to-control beet weeds including fathen and wireweed. Other compatible herbicide products in the beet programme include ToreroTM, Ethosat®, and Rifle®.
To find out more on how to get a healthy beet crop with Custodia click here.
Greener fields, greater yields
CUSTODIA is your powerful fungicide for controlling foliar diseases in fodder and sugar beet