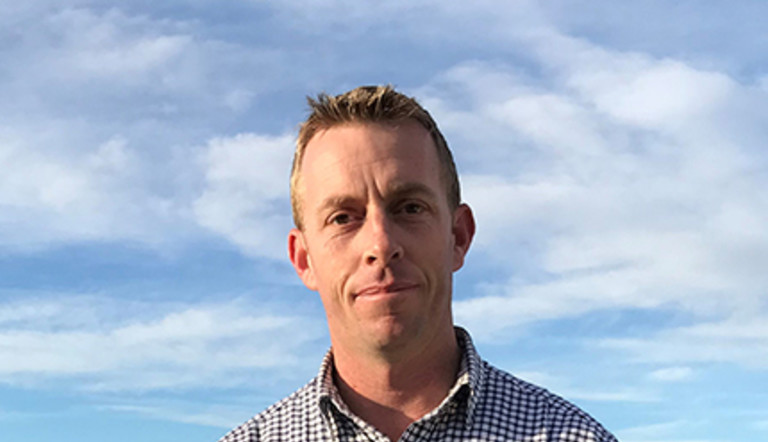 Passionate orchardist backs Brevis®
Big benefits in Brevis®NEW: Now also registered for pears!
Apple & Pear Thinning
12 October, 2018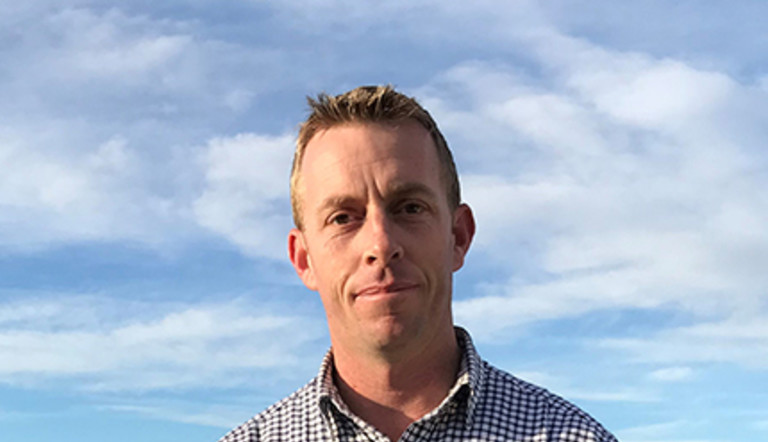 Jimmie Egan actively embraces orcharding's challenges and new tools, including the innovative thinner, Brevis, from crop protection company ADAMA.
Jimmie says changes are the reason he's in the industry. "Next season may be ten times different to this year. It'd be very hard to get tired of this. It's very rewarding."
Jimmie has been working with pip and stone fruit for 18 years, beginning when he left school to work as a picker, followed by a cadetship and qualifications in horticulture. He can't imagine wanting to do anything else. "I see myself doing this forever." He's recently accepted a new challenge at the forefront of 2D growing, a system he says is very exciting for the industry.
Brevis absolutely achieved savings
Jimmie had previously been overseeing an orchard producing 10,000 bins on average per annum and managing some new varieties: Lemonade, Ambrosia, Genesis, and learning their individual quirks.
He had primarily used Brevis on Royal Gala, Fuji and Braeburn varieties and says it "absolutely" achieved savings. Jimmie estimates it was around 70% per tree: In some blocks no hand thinning was required at all. "It let us save on manual thinning, so we could use that resource elsewhere."
Jimmie says he found Brevis started to work very quickly "in a 7–10 day period". "It made things very easy and it gave us a good idea of what was going to drop, so you knew what the end outcome was going to be."
He says the knowledge was the difference between knowing they'd need 20 people hand-thinning or 10 to 12.
Traditional synthetic plant hormone-based chemical thinning is very dependent on temperature around the time of application. This has meant a narrow application window and often inconsistent results. In contrast, Brevis works by temporarily, and safely, inhibiting photosynthesis, mimicking the effects of shading. And it has over 600 trials worldwide to back it up.
Now also registered for pears
Now registered for pears, as well as apples, Brevis is effective on all varieties, including ones traditionally considered difficult to thin.
Applied when fruitlets are between 8 and 14 mm in size, Brevis reduces the production of carbohydrates by the tree, and carbohydrates are sent to shoots rather than fruit. Carbohydrates that are sent to the fruit are directed to the largest and dominant king fruitlets at the expense of smaller fruitlets, which drop from the tree soon after Brevis is applied.
Big benefits due to unique mode of action
Lynne Roberts, Adama NZ Commercial Manager, says because of its unique mode of action, Brevis is much less temperature dependent than conventional thinners and can be applied at temperatures of between 10 and 25°C. This avoids the guesswork needed with other thinners that require consecutive days within a relatively narrow temperature range for successful results. Importantly, with Brevis, re-entry is in just three days, which means workers can be back in a block faster, and disruption to orchard routines is minimised.
A user-friendly formulation means no surfactant is required. Jimmie also appreciated the two hour rain-fast period, which makes it easier to use and to plan. "It's definitely a good management tool."
Jimmie also credits the product with increasing fruit size – vital for the export market.
Find out how you can revolutionise your apple and pear thinning with Brevis!