Parallel® Plus
A state-of-the-art formulation for grass and small-seeded broadleaf weed control in corn and Concep®-treated grain sorghum.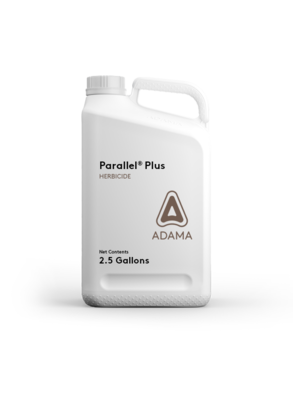 Crop protection 
State-of-the-Art Formulation Characteristics 
Suspension maintained even in cold weather. 

Remains stable in storage from season to season handling and mixing made easy with minimum bulk recirculation required.  

Compatible in water and liquid nitrogen solutions.
Key Performance Benefits 
Application: Can be used as a preplant surface application, preplant incorporate, preemergent at planting, or as an early postemergent.  

Flexible: Can be used with all herbicide-tolerant corn including Roundup Ready® and LibertyLink®. 

Economical: Protects your investment with proven performance at the right price. 

Confidence: Consistent performance for profitable results with a trusted brand from a trusted company.  
Parallel® Plus is a restricted use pesticide. Concep® of Syngenta Group Company, Roundup Ready® of Monsanto Co. and LibertyLink® Bayer CropScience.