Pruvin®
Quickly absorbs through roots and foliage of plants, rapidly inhibiting growth of susceptible weeds.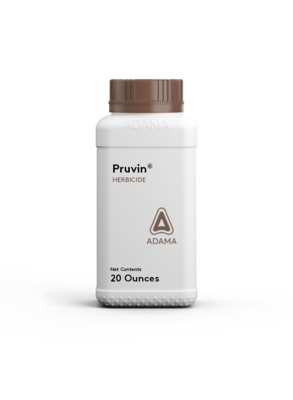 Crop protection 
In grapes, stone fruit, tree nuts, apples and citrus crops that have been established for at least one year: controls fleabane, marestail and mallow.  
In field corn, tomatoes and potatoes: controls certain grasses, sedges and broadleaf weeds, including pigweed, morningglory and barnyardgrass.  
Reduces extra passes across the fields.