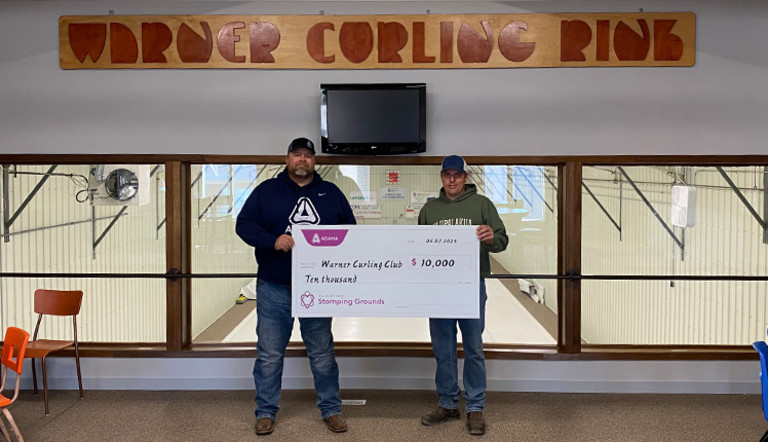 ADAMA Canada Rocks Warner Curling Club With A "Sweeping" $10k Donation
Warner, AB, 2023 – ADAMA Canada announced today a donation of $10,000 to the Warner Curling Club for repairs to the building and rink. This donation is part of All In On Your Stomping Grounds, ADAMA's new initiative to help fund community projects across the country.
News
October 20, 2023
6min read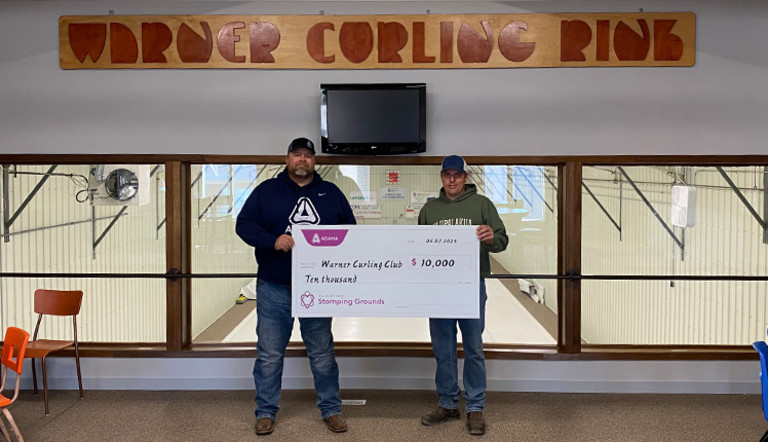 The money will be used to replenish funds from various improvement projects over the past four years. The curling club required repairs for its condenser, pumps, compressor and chiller, as well as the building's roof, duct system and plumbing, which were necessary in order to remain open. The rink is used extensively by curling leagues of all ages and hosts bonspiels every season. 
"We took a big financial hit from the pandemic but we had to make these repairs to the club for the safety and comfort of everyone," said Jamie Metzger. "With ADAMA's contribution, we can worry less about the cost and focus more on residents and visitors enjoying the club."
"Projects like this are costly and we could see how important it was to support the Warner Curling Club on this initiative," said Craig Olson, Area Business Manager for ADAMA Canada. "Warner is a prominent agriculture community, which means they've supported ADAMA in larger ways. This is one way we can say thank you for contributing to our business' success." 
About ADAMA 
ADAMA Canada has been supplying the Canadian agricultural community with crop protection products for more than a decade. We offer an innovative approach to ag and proactively seek opportunities to listen to what our customers, experts and colleagues have to say, taking their inputs and learning from their experience. We combine these insights with our expertise and respond with new products, solutions, services, tailored commercial policies, or information that is relevant to them. We are passionate about agriculture and approach what we do as much more than just a job. Our straightforward, get-it-done attitude helps us stay focused on what we care about most: helping our customers create more sustainable, profitable businesses. ADAMA is the seventh largest crop protection company globally with sales in 100 countries and has the largest portfolio of any company with over 270 active ingredients.