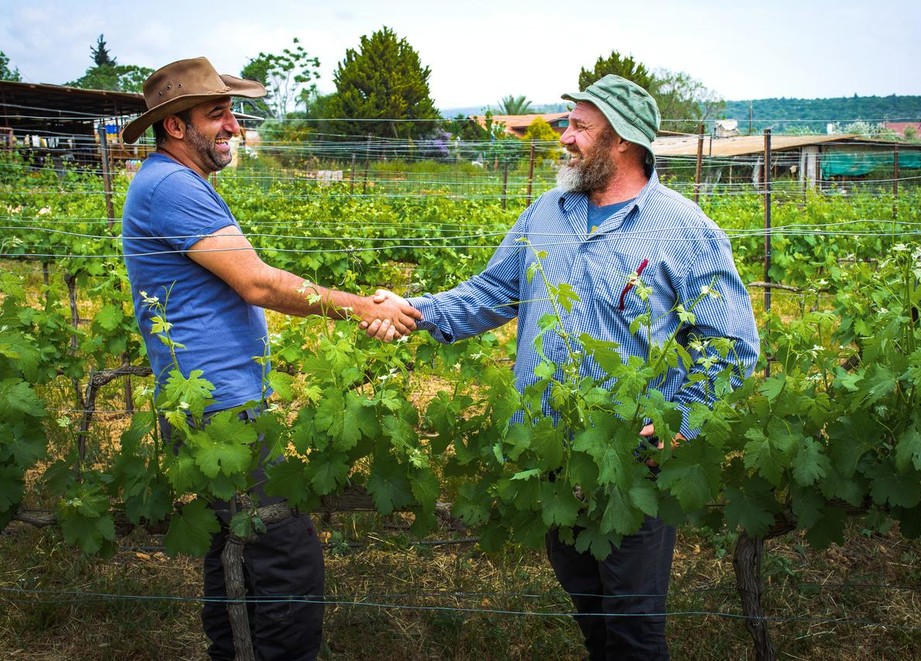 ADAMA 2021 ESG REPORT
Our Commitment
ADAMA is a leading global crop protection company, providing solutions to combat weeds, insects and disease, so farmers can do what they do best: feed the world.
ADAMA has one of the widest and most diverse portfolios of active ingredients in the industry, as well as state-of-the-art R&D, manufacturing, and formulation facilities. With a culture that empowers our People to listen to farmers and ideate from the field, ADAMA is uniquely positioned to offer a vast array of distinctive mixtures, formulations, and high-quality, differentiated products, to deliver solutions that meet local farmer and customer needs in over 100 countries globally.
2021 Highlights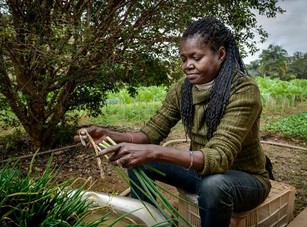 Our Products
1,450
different formulations
$150 Million
invested in R&D
Bralic
An exciting new biological product based on garlic oil extract alone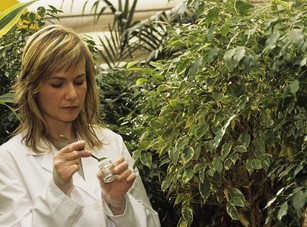 Our People
35%
of all open positions were filled internally
87%
employee retention rate
18.6%
of managers are women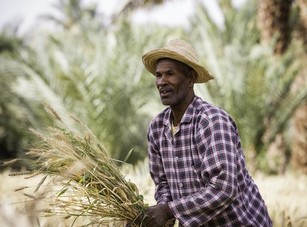 Health & Safety
43% 
of our sites ISO 45001 certified 
0.45 
injury rate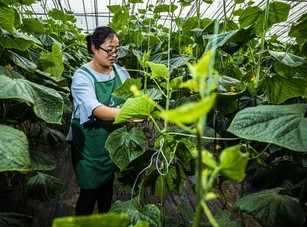 Environment
30%
decrease in GHG emission per tonne production, from averaged values 2011-2020 
57%
of our sites are ISO 14001 certified 
36%
more recycle and reused hazardous waste compared to 2020
Our Values
Our purpose and values are about who we are as a company. They are our DNA and they serve as a compass that guides our behavior.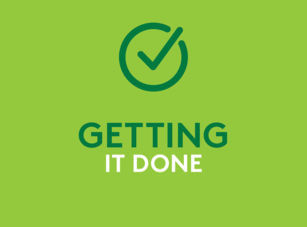 Our get it done attitude drives us to constantly seek better, more effective solutions for our customers with energy and enthusiasm. We roll up our sleeves to meet their challenges, keep our promises and deliver results. That's when we're at our best.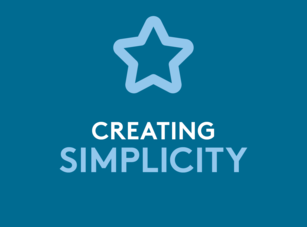 We keep things simple. That's because we get how complex and challenging farming and our industry is. We bring a straightforward and clear approach to doing business with our customers and work hard to make farmers' lives easier with effective, easy-to-use solutions.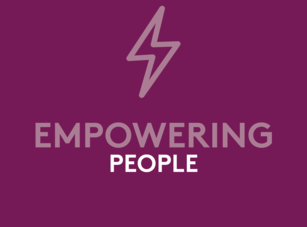 Each of us has the freedom to act; to bring new ideas to strengthen ADAMA and improve the solutions we provide our customers. We're empowered to take initiative and to think entrepreneurially. This goes together with a commitment to mentor, train, inspire ​ and provide resources to help us perform better.​
Our passion is the fuel that propels us. We're passionate about agriculture and the role we ​play in helping farmers produce the food needed to nourish the planet. We're passionate about seeing ADAMA succeed and in the larger success of our customers, partners and colleagues around ​ the world.​​
Global Presence
100+
Reaching Farmers in 100+ Markets
45
Countries with a presence on the ground
2
Fully backward-integrated production hubs in Israel & China
22
Synthesis and formulation facilities worldwide
4
State-of-the-art R&D Centers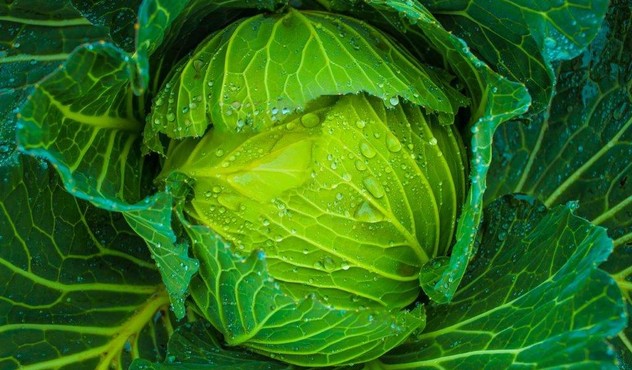 Who we are
ADAMA offers a comprehensive range of high quality, differentiated, and effective herbicides, insecticides, and fungicides that help farmers worldwide to increase yields by preventing or controlling weeds, insects, and diseases that harm their crops. 
Farmers everywhere are facing a growing set of challenges, driven by climate change and the rising demand for nutritious, safe, and affordable food.
With the broadest portfolio in the world, ADAMA is uniquely positioned to address local customer needs, offering high-quality off-patent products as well as unique, market-leading solutions.
Read more about our product portfolio in the Our Products' chapter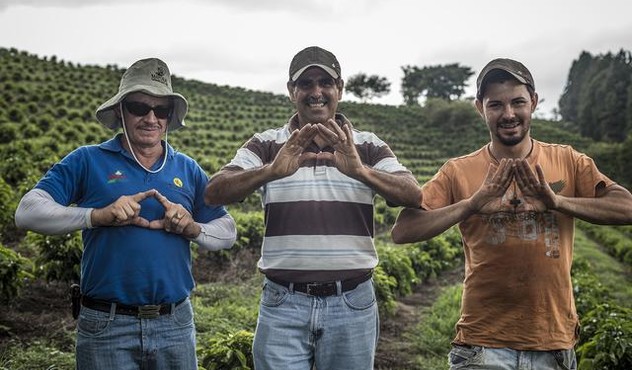 Our Leadership Framework
Our leadership framework describes what we value as leaders in ADAMA and encodes it in a framework that helps guide the way we lead now and in the future.
This framework establishes a set of guiding principles for all our leaders. It transcends all levels, and aims to help each of us develop our mastery over time.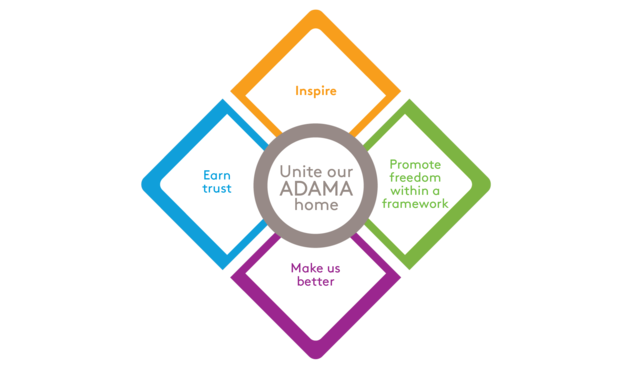 Our Management
ADAMA's experienced international Leadership Team is committed to strengthening and shaping our sustainability agenda to further contribute to all ADAMA`s stakeholders. Michal Arlosoroff, EVP Legal, Chief Communications, & Sustainability Officer, is responsible for managing and overseeing all sustainability activities, including the reporting of an annual ESG report.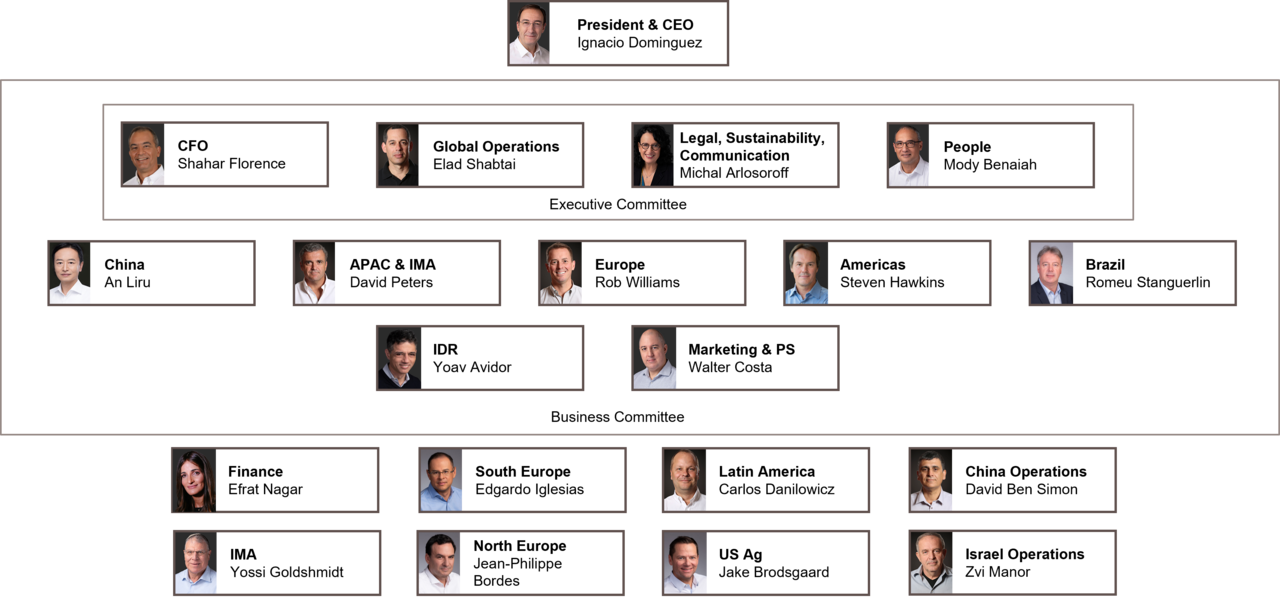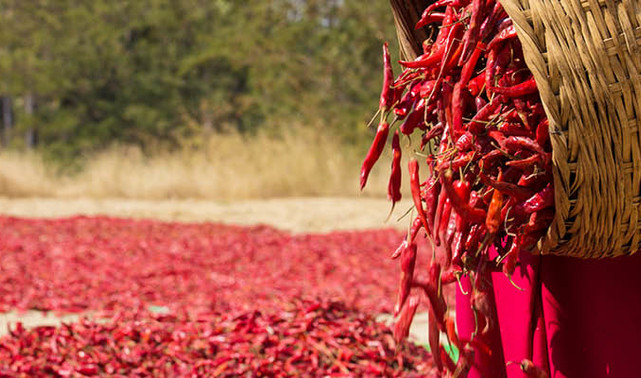 Total Sales in 2020 4,127 in Million $
Total Sales in 2021 4,813 in Million $
Sales by Regional Performance
2020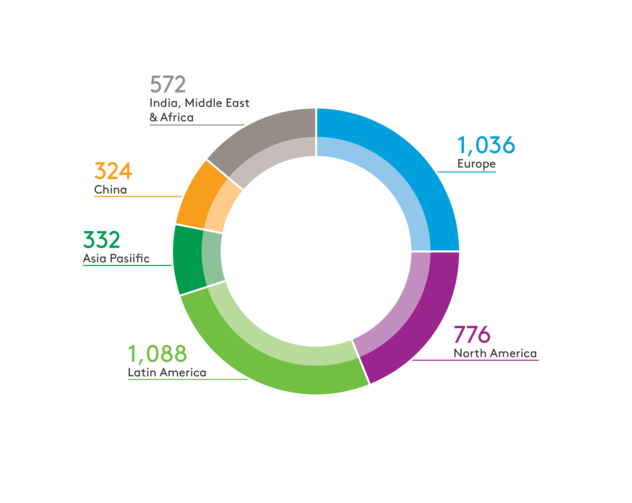 2021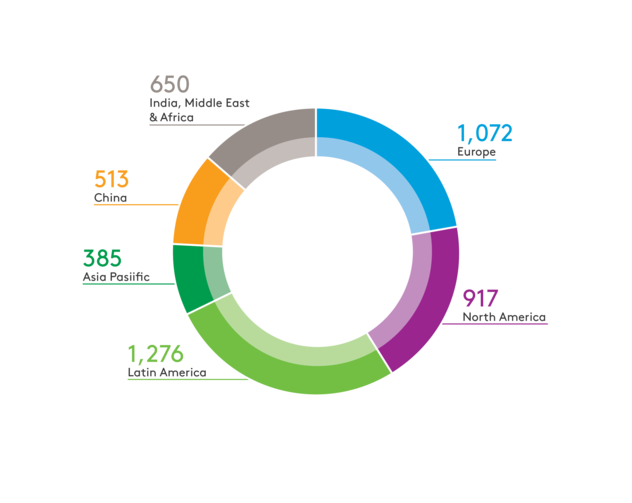 Sales by Product Category
2020
2021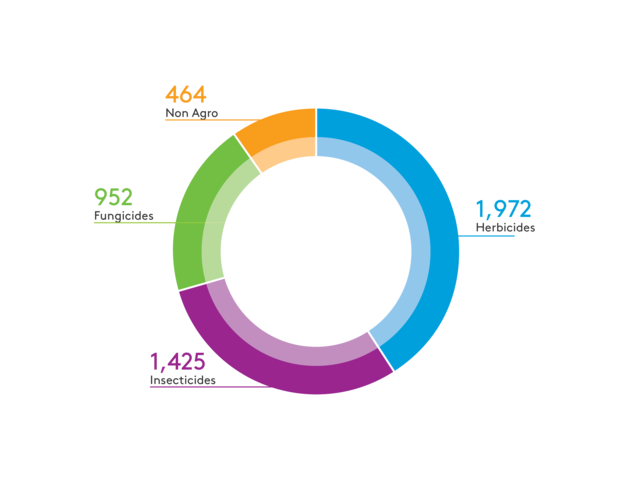 Economic Value Generated and Distributed*

(USD, Thousand)

|              | 2020 | 2021 |
| --- | --- | --- |
| Direct economic value generated: revenues (total net sales) | 4,127,751 | 4,813,041 |
| Economic value distributed: | 4,127,751 | 4,813,041 |
| Total operating costs (including R&D expenses, Employees wages and other expenses) | 4,057,924 | 4,741,003 |
| Total payments to employees including wages and benefits (pension, social security, etc.) | 522,000 | 560,000 |
| Total payments to suppliers | 3,150,000 | 3,410,000 |
| Total amount paid to providers of capital | 9,162 | 12,349 |
| Capital expenditure | 214,000 | 402,000 |
| Total payments to governments (taxes, etc.) by country | 31,552 | 59,045 |
| Total community investments | 2,807 | 2,599 |
| Total economic value distributed | 4,101,445 | 4,814,996 |
* The financial information above should be read in conjunction with the consolidated financial statements of ADAMA Ltd. as filed in the Shenzhen stock exchange in accordance to the PRC GAAP.
Our History
ADAMA celebrates its more than 75-year heritage, having started from two Israeli crop protection companies, Agan (1945) and Makhteshim (1952), which merged in 1997 to form Makhteshim Agan. In 2011, we became part of the ChemChina Group (the China National Chemical Corporation), which started a new and exciting chapter in our story. In 2014, we introduced our new global brand and became known as ADAMA. In 2017, with our landmark combination with Sanonda, we returned to the public markets. Today, ADAMA is a member of the Syngenta Group, the world's largest agricultural inputs company.