Bravo Weather Stik®
Bravo Weather Stik is a broad-spectrum foliar fungicide labeled for use on multiple crops.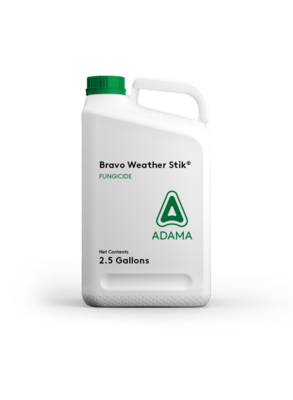 Crop protection 
Broad-spectrum, non-systemic fungicide for multi-crop use. 
Sticks and stays in rainy weather conditions for long-lasting residual control. 
Multi-site Mode of Action reduces the likelihood of fungi developing resistance. Serves as an ideal partner for a fungicide resistance management program. 
The easy-to-use liquid formulation in bulk packaging options for handling efficiencies and waste reduction.