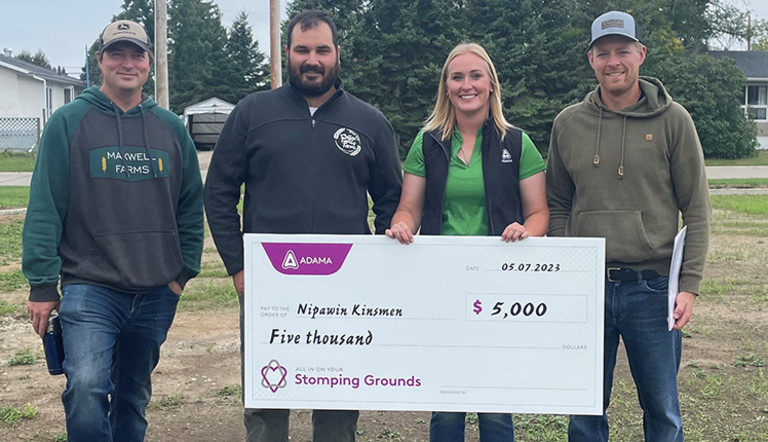 ADAMA Canada Donates $5,000 To Help Revive Ice Rink In Nipawin
Nipawin, Saskatchewan, 2023 – ADAMA Canada announced today a donation of $5,000 to the Nipawin Kinsmen Club to improve its outdoor ice rink. This donation is part of All In On Your Stomping Grounds, a new initiative to help fund community projects across the country.
News
November 07, 2023
6min read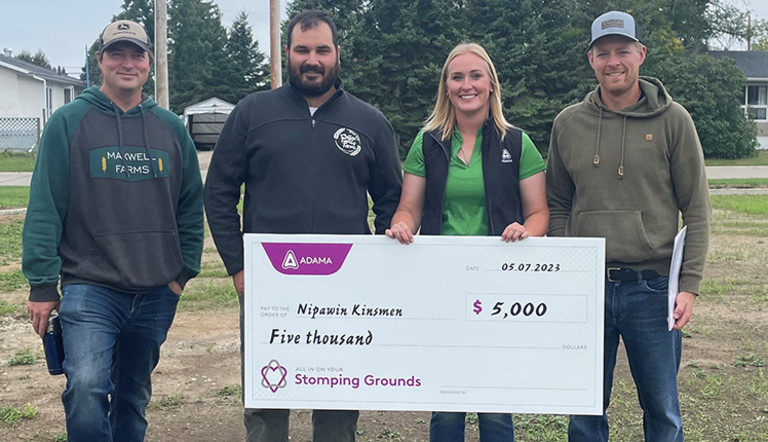 The money will go towards rebuilding the rink boards at Pinedale Outdoor Rink, which is part of a larger project to improve the facility. The Nipawin Kinsmen Club is raising the money to make upgrades so it can continue to have the rink open free of charge and to continue providing free equipment, such as skates, hockey sticks and pucks to children in need.
"We feel grateful for ADAMA's contribution to this project because it means community members and visitors can continue to enjoy the rink without worrying about the financial burden," said Blake Tebbutt,  Nipawin Kinsmen Club. "Nipawin has a wealth of outdoor activities available, and they're a huge part of our lifestyle. We want to make them as accessible as possible to keep the spirit of the town alive."
"We could tell how important it was for ADAMA to support the Nipawin Kinsmen Club on this project," said Brooke Moon, Area Business Manager for ADAMA Canada. "Initiatives like this are the reason we wanted to create All In On Your Stomping Grounds, and we're looking forward to using the fund to continue to help improve communities all over Canada."
About ADAMA 
ADAMA Canada has been supplying the Canadian agricultural community with crop protection products for more than a decade. We offer an innovative approach to ag and proactively seek opportunities to listen to what our customers, experts and colleagues have to say, taking their inputs and learning from their experience. We combine these insights with our expertise and respond with new products, solutions, services, tailored commercial policies, or information that is relevant to them. We are passionate about agriculture and approach what we do as much more than just a job. Our straightforward, get-it-done attitude helps us stay focused on what we care about most: helping our customers create more sustainable, profitable businesses. ADAMA is the seventh largest crop protection company globally with sales in 100 countries and has the largest portfolio of any company with over 270 active ingredients.