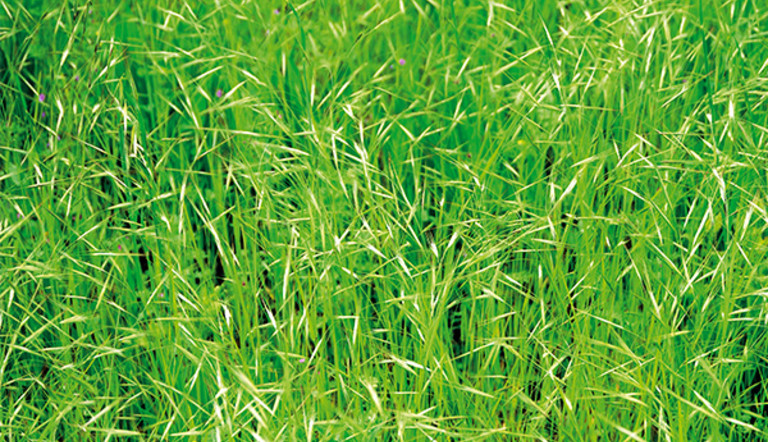 Pest Profile: Brome Grasses
Downy and Japanese brome are winter annual grasses that can be found across Canada. Downy brome is originally from the Mediterranean and Southwestern Asia, while Japanese brome is native to Eurasia and Northern Africa. Both bromes grow quickly and reproduce from seed, making them fierce competitors in the field. These shallow-rooted plants grow in similar conditions, although Japanese brome is more prolific in wetter sites.
Pest Profile
October 11, 2021
6min read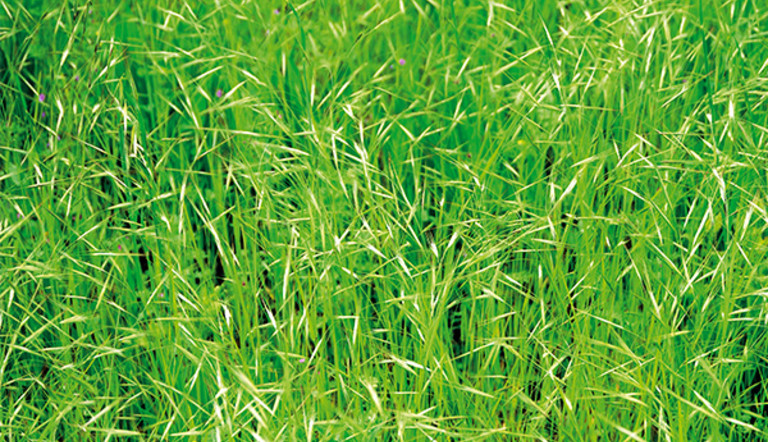 TYPE
IDENTIFICATION
Downy brome grass can grow to 70 cm (28 in.) in height, while Japanese brome can reach 99 cm (39 in.). Downy brome features an open, drooping panicle with long, straight awns that are attached to the seed, which is a reddish colour at maturity. Japanese brome has a panicle with spikelets on the ends of long branches, and a twisted awn. The seed of Japanese brome is shorter than that of downy brome, and is tan in colour when mature.
CONTROL TIPS
To reduce seeding, mow infested areas as low to the ground as possible when the majority of panicles begin to emerge.
Pre-seed herbicide application, can control spring seedlings and plants that have overwintered.
Remove trash accumulation from soil surface to prevent germination.
Thoroughly clean all equipment to prevent unintentional seed spreading.
Apply in-crop herbicide early in the season.
REGISTERED HERBICIDES FROM ADAMA:
Downy Brome Grass control:
Japanese Brome Grass control:
Please read each label to determine which herbicide is appropriate for the crop affected.
REFERENCES AND ADDITIONAL READING
"Downy brome." Alberta Invasive Species Council. https://bit.ly/2yZ5eUW
"Downy Brome (Bromus tectorum)." Alberta Agriculture and Forestry. 9 June, 2012. https://bit.ly/2SPSpVg
"Japanese brome." Invasive Species Council of Manitoba. https://bit.ly/2PfdzhG