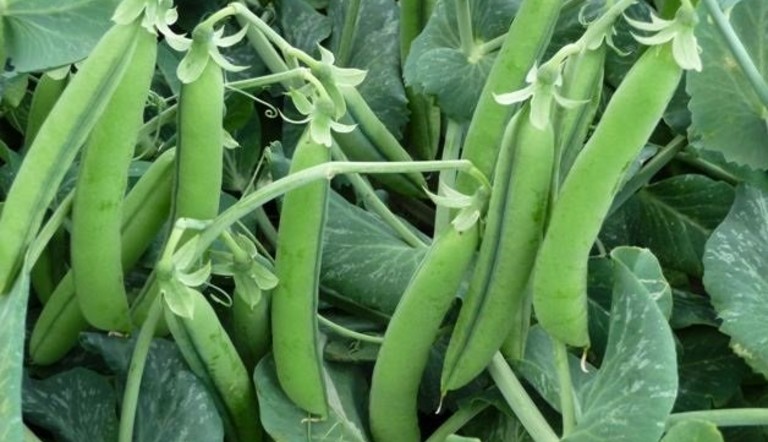 Protect Your Peas with a Pest Management Strategy
​​​​​​​Properly protecting your pea crop from weeds is difficult enough as it is. Compared to other crops, peas are poor competitors, especially as seedlings, so you'll want to start your season with a strong weed management plan. Here are a few tips to ensure your peas are protected at every stage:
Tips
October 11, 2021
6min read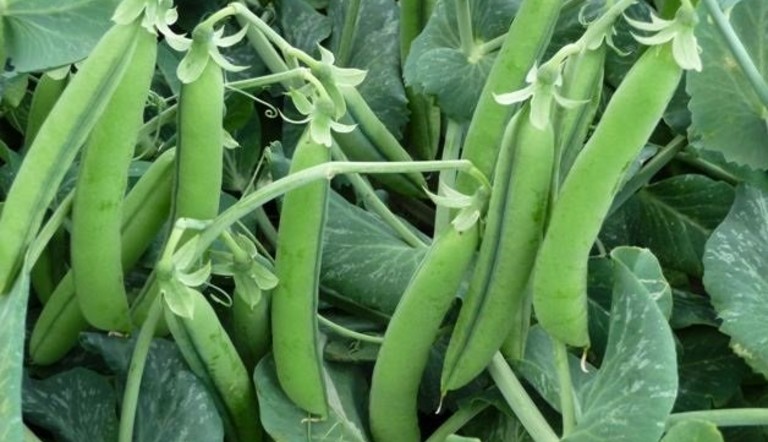 Pre-Seed Solutions
Winter fades, spring rolls around and you're preparing to seed your peas. So, how can you protect your crop before it has even begun growing? One of the first things you can do is a pre-seed burndown, which can be effective against a variety of annual winter weeds, decreasing your crop's competition before seeding.
The Group 5 active metribuzin, commonly called SQUADRON® II, inhibits the photosynthesis of grassy and broadleaf weeds, and also protects your crop at pre-seed and throughout the 1-3 true leaf stages. With flexible application, it also fights weeds like chickweed, hempnettle and volunteer canola.
Post-Emergent Control
But even though you can protect your peas in the pre-seed stage, that doesn't mean they're protected all the way until harvest season. Fortunately, there are a wide variety of herbicides available that can protect your pea crops throughout their vulnerable growth stages.
Imazamox
A new imazamox alternative, DAVAI® 80 SL is available. This Group 2 active controls a variety of broadleaf weeds from the cotyledon to the 4 true leaf stages, and grassy weeds from the 1-4 true leaf stages. It keeps them in check by both systemic and residual control. With flexible tank-mix options, and flexible re-cropping, this active will also protect your peas throughout the 1-6 true leaf stages.
If you are looking for an in-crop product with multiple modes of action to help combat Group 2 resistant cleavers, redroot pigweed or lamb's quarters along with a wide variety of other broadleaf and grassy weeds, consider PYTHON™. This combination of the active ingredients imazamox (Group 2)and bentazon (Group 6) helps with resistance management and combines the systemic and residual control of imazamox with the contact strength of bentazon.
Imazethapyr
If you're looking for residual weed control and protection throughout the 1-4 true leaf stages, then you need a herbicide like PHANTOM® 240 SL that contains the active imazethapyr. It will protect your peas from a variety of broadleaf weeds, as well as green foxtail and wild oats. Like imazamox, it's absorbed through leaf and root uptake, giving you systemic residual control of shallow germinating weeds. Adding a non-ionic adjuvant at 0.25 percent can help boost its power, giving you even more protection when you need it most.
Clethodim
If you've found foxtail, wild oats, volunteer cereals, quackgrass or barnyard grass in your fields, you need a herbicide like ARROW ALL IN® with the active ingredient clethodim. It fights weeds throughout the 2-6 true leaf stages and offers tank-mix flexibility. With it's built in adjuvant it is the easiest, most convenient clethodim on the market.
Quizalafop
If hard to control annual and perennial grasses like Proso Millet, Japenese Brome or Quackgrass are your issue LEOPARD® is a great option. This systemic herbicide also gives you flexible tank mix options in peas.
Diquat
As you get closer to harvest season, you don't want to be worrying about what weeds you might run into. The Group 22 active, diquat gives you more precise harvest timing and a fast dry-down of your crops. It also protects your yield and grade and reduces disease transmission late in the season. Look for a product like ARMORY® 240.
Tribenuron-methyl
ADAMA's newest solution for control of broadleaf and grassy weeds in pre-seed, post-harvest and summerfallow applications. INVOLVE® 50 WDG inhibits the production of the ALS enzyme, quickly causing plants to stop growing and become discoloured (red, yellow, purple) at the growing point and spreading to the entire plant within 1 – 3 weeks.