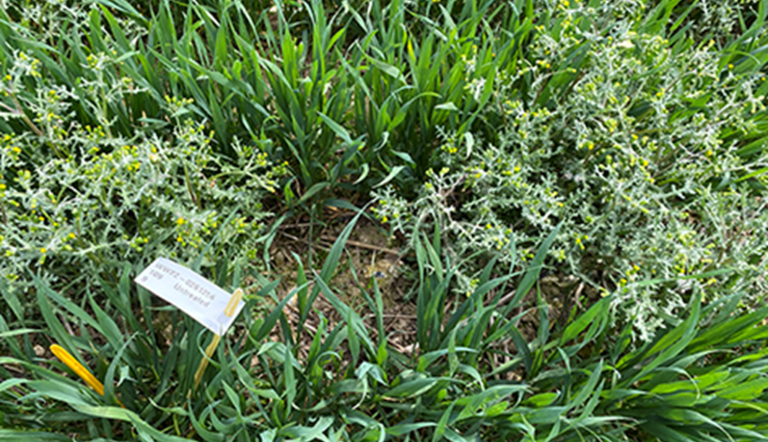 Getting to grips with Groundsel
With wheat drilling underway and some crops already well into the emergence and establishment phase, the ability to control common broad-leaved weeds such as Groundsel is paramount.
Autumn blog
30 September, 2022
6min read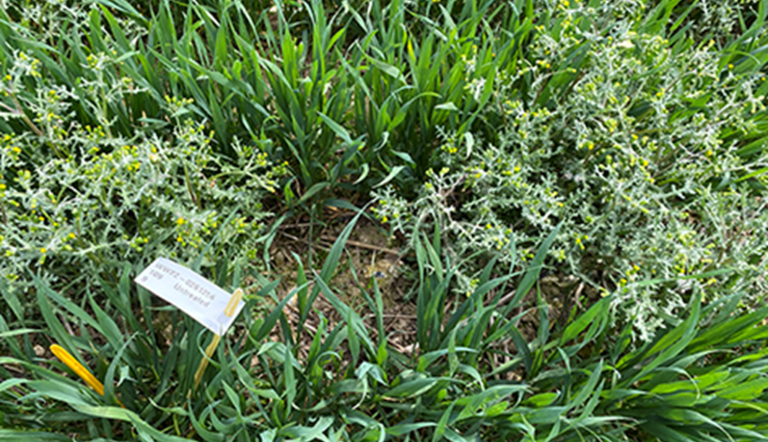 Groundsel (Senecio vulgaris) is a commonly occurring broad-leaved weed often found in autumn and spring-sown arable crops. Despite a short lifespan it can present a significant threat to crop performance thanks to its ability to produce several generations of plants in a single growing season.
Emerging weeds therefore need to be controlled at a range of timings, with herbicides such as TOWER (a unique three-way formulation of chlorotoluron, diflufenican and pendimethalin) offering effective protection at pre- and post-emergence timings.
Although Groundsel doesn't feature on the application/usage label for TOWER, the herbicide's performance against this prolific annual weed is good, with trials indicating that its ability to be used at a range of application timings ensures its use as an early post-emergence treatment (at GS12, typically 3-4 weeks after drilling) gives similar results to when it is applied at the pre-emergence timing.
As the charts below indicates, TOWER delivers good control of a range of broad-leaved weeds. Whilst it doesn't guarantee 100% control of Groundsel (due to the plant's extended germination period which allows weeds to escape control), TOWER gives growers a range of application options and, crucially, buys time for any follow-up application decisions to be made:
Low populations can be controlled with a single, standalone application of TOWER.
For moderate infestations, TOWER can be used in combination with a low rate of a sulfonylurea (SU) herbicide such as tribenuron to clear populations in the spring.
For more severe infestations, a higher rate of tribenuron, or a hormone combination, will be needed.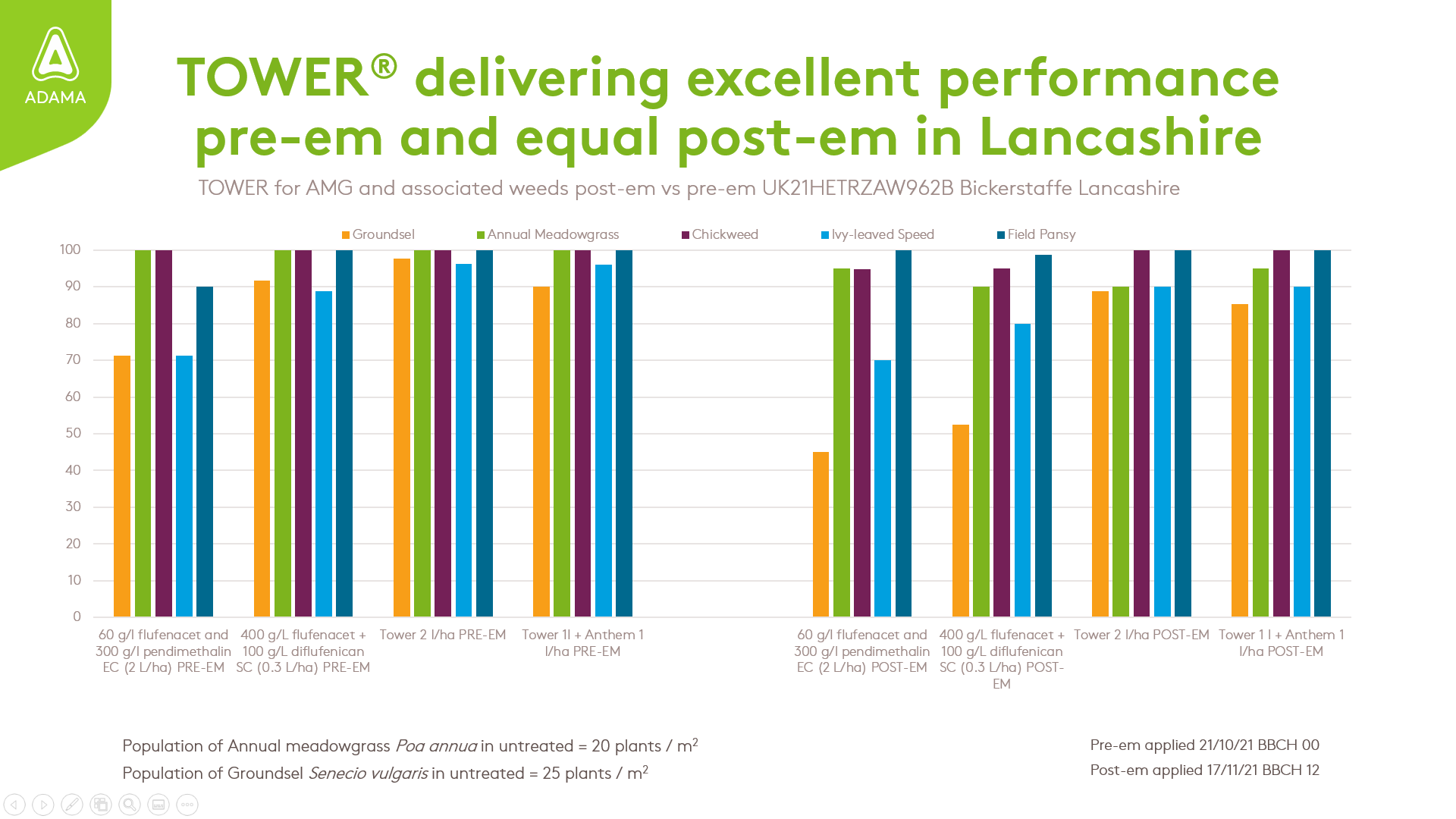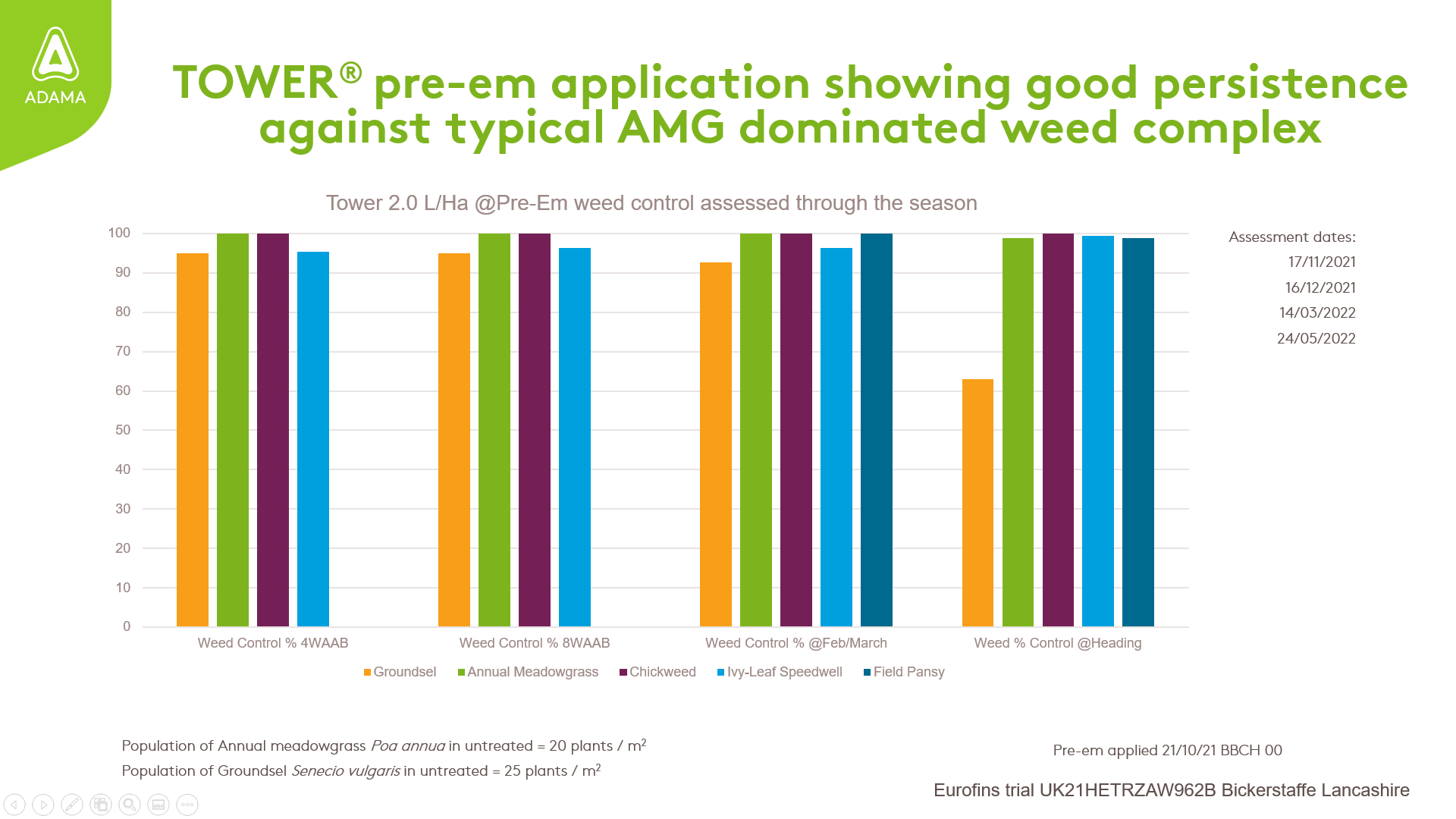 TOWER – the flexible herbicide
TOWER is a unique residual herbicide containing 250 g/l (21.7% w/w) chlorotoluron, 40 g/l (3.5% w/w) diflufenican and 300 g/l (26.1% w/w) pendimethalin. It can be used against a range of broad-leaved weeds and certain grass weeds in winter and spring wheat, winter and spring barley, winter rye and winter triticale. With a flexible product label, TOWER can be used as a pre- and/or post-emergence treatment in winter cereals and spring wheat and spring barley.