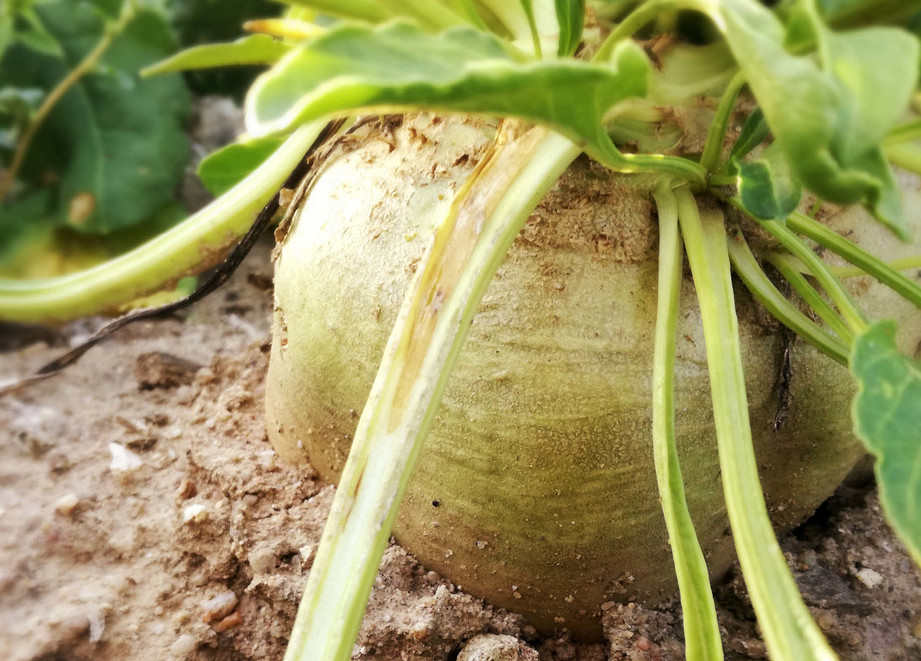 Power-up sugar beet weed control
With sugar beet prices remaining relatively bouyant, it pays to protect crops from the threat of yield-robbing weeds. Scroll down to find out how to power-up weed control with ADAMA's range of sugar beet specific herbicides.
Protect your investment with effective weed control
With sugar beet prices remaining relatively bouyant, it will pay to invest in an effective herbicide programme, especially as there's scope to lift yields by 10-20% in crops where the weed burden is at its highest.
In recent years sugar beet growers have predominantly relied on phenmedipham based herbicides to control the majority of weeds. However, as weed flora has diversified as a result of changes in agricultural practices, and phenmedipham products have moved to less effective suspension concentrate formulations as a result of legislative changes, relying on one key active ingredient is no longer adequate to provide complete control.
A wider array of chemistries should therefore be used alongside phenmedipham, with actives such as metamitron, quinmerac, ethofumesate, clopyralid, dimethenamid-p and propaquizafop giving good results against many of the key yield-robbing weed species.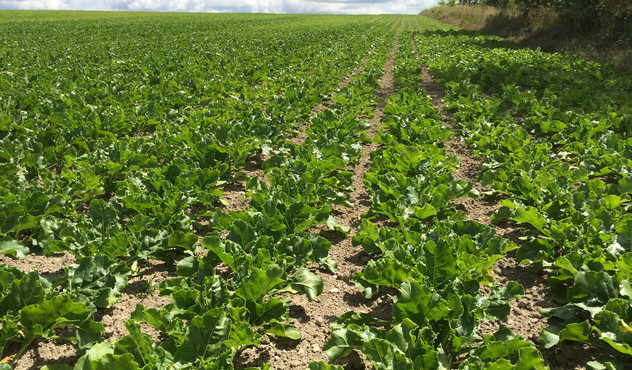 Maximise protection with metamitron
The easiest active ingredient to incorporate into existing herbicide programmes is metamitron: its broad label, good crop safety and dual contact and residual activity make it easy to use. It also partners well with quinmerac which delivers added efficacy, especially in dry conditions thanks to its exceptional water solubility.
Together, metamitron and quinmerac enable sugar beet growers to target a wider range of weeds (including cleavers, bindweed, black nightshade, fool's parsley and common field speedwell) at a range of timings, with products such as GOLTIX (metamitron 700 g/L) and GOLTIX Titan (metamitron 525 g/L and quinmerac 40 g/L) suitable for use either as pre-emergence or early post-emergence treatments when the will help to provide a boost to crop yields and help growers to manage workloads by giving some flexibility in terms of application timings.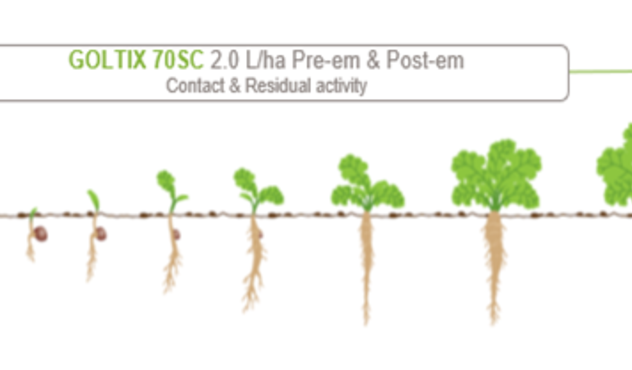 Goltix (700g/L metamitron) can be used at the pre- and post-emergence timings to provide contact and residual activity.
Alternative actives
In addition to its metamitron and quinmerac herbicides, ADAMA has also developed POWERTWIN – a co-formulation of phenmedipham (200 g/l) and ethofumesate (200 g/l) – which was developed as a result of feedback from farmers who wanted an easy to use formulation of these two actives.
POWERTWIN's combination of residual and contact action, and its compatibility with six common adjuvants, makes it easy to incorporate into weed programmes, with growers able to adjust the rate of application according to their specific weed burden.
ADAMA is also in the process of developing a straight ethofumesate product which has a higher individual dose to the market so that growers can control established weeds more effectively at the post-emergence timing.
An updated formulation of GOLTIX, 'GOLTIX Gold' is also being developed: for further information and to keep up-to-date with the latest news, please subscribe to the ADAMA mailing list here.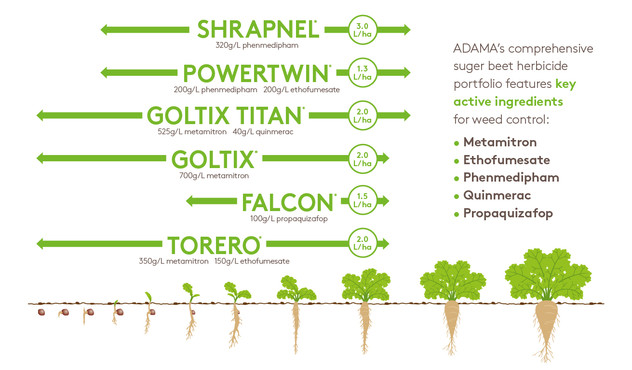 Remember to subscribe to our hub
- Get the latest crop management advice and seasonal updates this autumn
- Hear expert advice from the ADAMA team and wider agricultural community
Subscribe to the seasonal hub