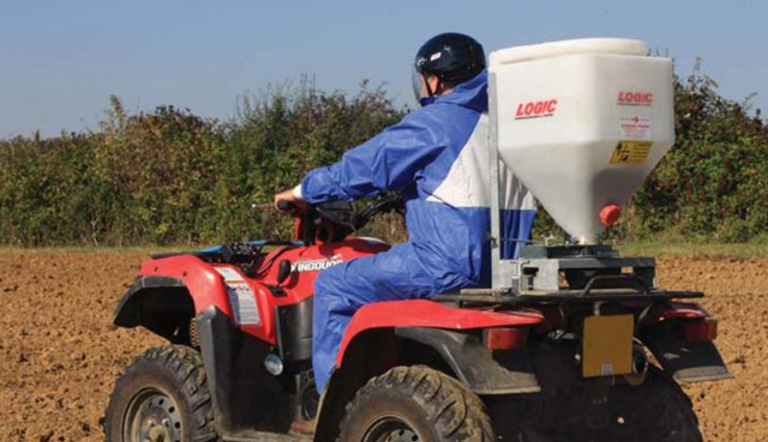 Pellet application… preparation is key
To ensure slug pellets are applied accurately and to achieve the optimum number of baiting points (45 pellets per m2 when applied at 5kg/ha), all spreading equipment should be calibrated in accordance with the machinery manufacturer's recommendations to ensure they are producing an even and accurate spreading pattern.
Autumn blog
02 September, 2022
2min read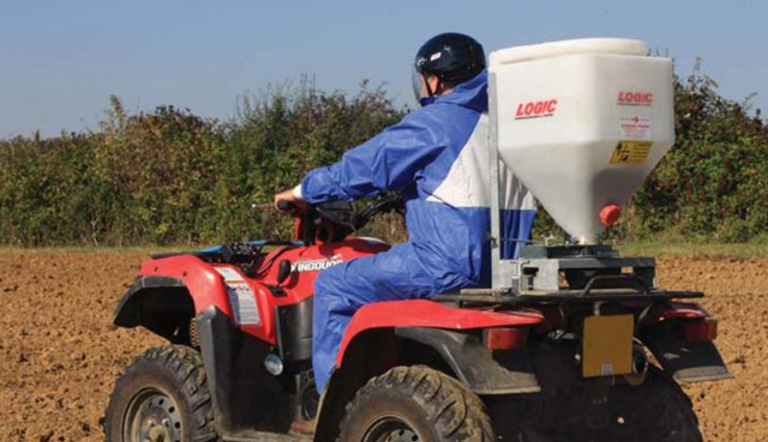 In addition to regular calibration checks (prior to the start of the spreading season and before each subsequent application), all pellet spreading equipment should also be tested to the required standard to ensure it can spread the desired product over the declared working width in an even and uniform pattern: in order to comply with the NSTS (National Sprayer Testing Scheme) Sustainable Use Directive, all pesticide application equipment over five years old should be tested every six years.  If equipment is less than five years old it needs to be tested by its fifth anniversary, and then every six years thereafter.
The NSTS test includes:
An inspection of the spreader prior to a tray test
A tray test to confirm working width and evenness of spread
An electronic report of the rest results
As well as ensuring spreading equipment is correctly calibrated and tested, care should also be taken to ensure that it is positioned at an appropriate height for the machine on which it is mounted (usually 110cm for quad-mounted applicators).
Forward operating speed and aperture settings should also be considered to ensure pellets are applied at the correct rate, with the best practice considered to be a forward speed of no more than 12km/h.
For more information about pesticide applicator calibration or to get your machine tested, go to NSTS or visit AHDB to learn more about integrated slug control.
Gusto® IRON: the obvious choice for cost-effective slug control
Gusto® IRON is a ready-to-use, pelleted bait containing 2.94% w/w anhydrous ferric phosphate. It is approved for use in a range of agricultural and horticultural crops and offers the following key benefits:
A durable, persistent and palatable slug pellet for the control of all UK slug species
Rainproof and with superior mould resistance
Excellent colour retention for easy detection
Uniform pellet size and density for accurate spreading to wide working widths
Optimum baiting points of 45 pellets per m2 when applied at 5kg/ha