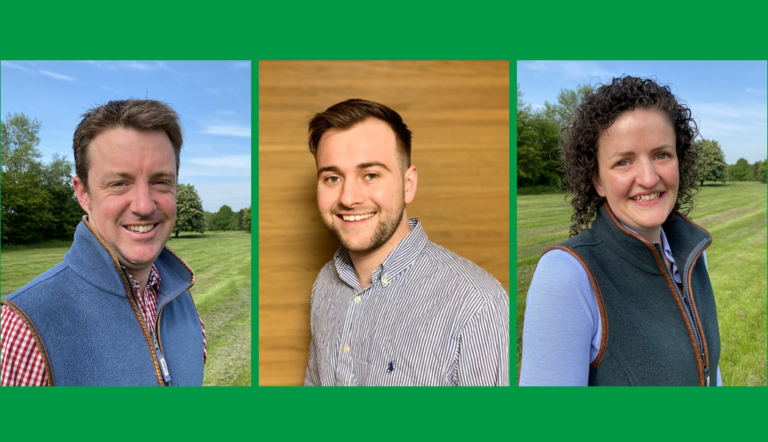 ADAMA bolsters agronomy team with new appointments
ADAMA Agricultural Solutions UK Ltd. has bolstered its agronomy team with the appointment of a new senior agronomy manager, a new regional agronomy manager and a regional field support officer.
Media Releases
06 July, 2023
8min read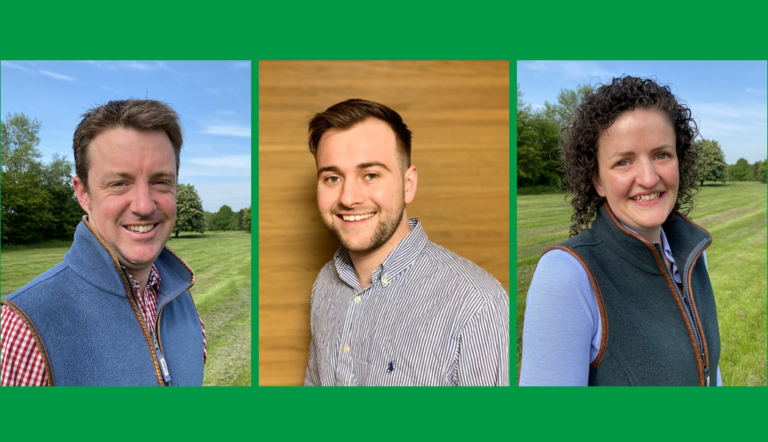 David Griffiths joins ADAMA as Senior Agronomy Manager for the West and South of England and Ireland where he'll be responsible for liaising with senior distribution figures, leading agronomists, and key influencers to increase demand for and understanding of the company's wide range of crop protection products.
Alexandria Bell has joined ADAMA as a Regional Agronomy Manager and will provide technical support and advice to growers, agronomists and trade partners in the North East of England to ensure they are able to realise the maximum value and efficacy from ADAMA's portfolio of crop protection products.
Meanwhile, Matt Welton, who has spent the last 12 months working for ADAMA as a supporting regional agronomy manager (on a 12-month contract from Management Development Services (MDS) Ltd.), joins the ADAMA agronomy team as Regional Field Support for the North West and as project manager for ADAMA's interest in biological crop protection products.
David Griffiths' interest in agriculture stems from time spent helping on friends' farms and subsequently developed into fulltime farm work and tractor driving for a large arable and forage contractor in Worcester. His progression into agronomy came when he joined the Hutchinsons Foundation training programme where he obtained his BASIS and FACTS qualifications. David subsequently returned to a farm management role, taking responsibility for the day-to-day running of a 1,000-acre arable unit in Worcester whilst also retaining a small amount of independent agronomy work. He then moved into a national sales manager role for a crop nutrition company before joining BASF as an agronomy manager in 2019, providing technical support to growers and agronomists in the west of the UK. During this time, he obtained a full BASIS Diploma and also gained experience as an account manager in the turf and amenity sector.
Alexandria Bell grew up as a farmer's daughter in Deeside, Scotland and has always had a passion for farming. She studied for an HND in agriculture and specialised field crops at The Scottish Agricultural College (predecessor to SRUC) and is BASIS qualified in horticultural and amenity sector agronomy, and is currently studying for her combinable crops qualification.
Alexandria has a total of 14 years' experience in the fresh produce sector and started her agronomy career with Angus Soft Fruits Ltd., working in Spain and Morocco where she spent four winter seasons specialising in the soft fruit, edible crop and top fruit sector. Immediately prior to joining ADAMA she worked as a technical specialist for Biobest Sustainable Crop Management and then as a category technologist for International Procurement and Logistics (IPL) as part of the ASDA Group's Farm to Fork.
Commenting on the new appointments, ADAMA's Marketing and Technical Director, Stephen Beal, said: "I'm delighted to welcome David, Alexandria, and Matt to ADAMA's UK team where they'll play an important role in promoting a better understanding of our extensive range of fungicides, herbicides, plant growth regulators, molluscicides and insecticides.
"ADAMA has some ambitious goals over the next five years as we roll out a pipeline of new crop protection products and I look forward to working closely with our new agronomy specialists to help launch these products to customers, distributors, agronomists and growers throughout the UK."
ADAMA is also recruiting for Regional Agronomy Managers in the South West and South East of England: for more information visit https://www.adama.com/uk/en/work-with-us/open-positions