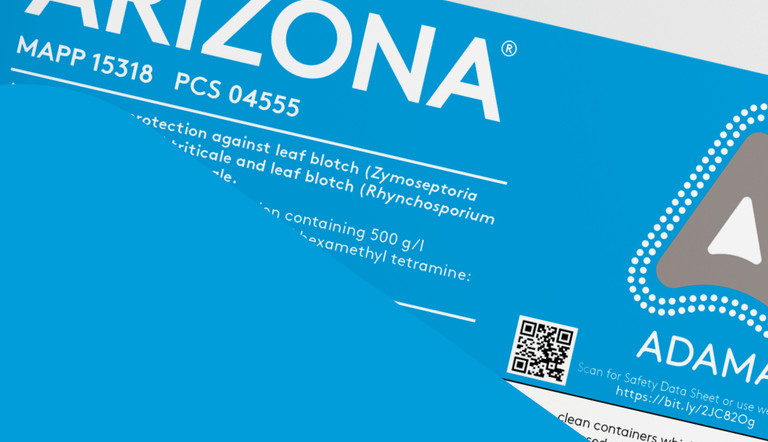 27/04/21 Include folpet at T1 for added septoria control, yield response and resistance management benefits
With the T1 window for wheat rapidly approaching, ADAMA is advising that, instead of relying solely on the use of single site active ingredients to control septoria, growers should also include folpet in their T1 treatments to provide added protection efficacy, yield response and resistance management.
Media Releases
27 April, 2021
6min read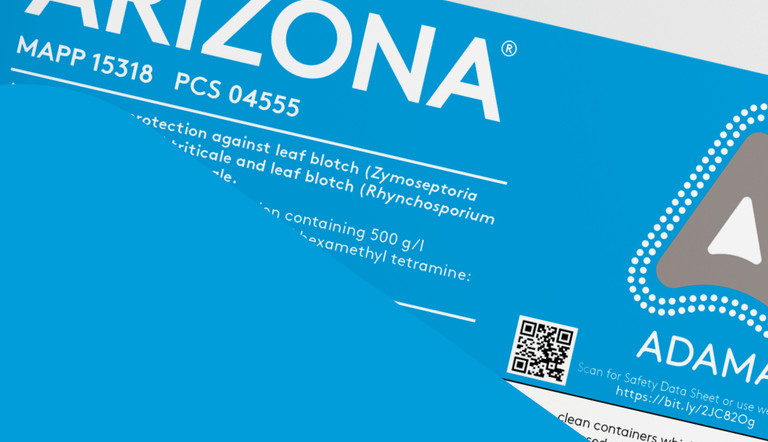 "Formulating a crop protection programme that encompasses a diverse range of active ingredients is a fundamental part of ensuring disease control programmes offer effective, long-term protection," explains Andy Bailey, fungicides technical manager at ADAMA.
"T1 treatments should therefore include folpet as it has been shown to offer excellent protection against septoria, with programmes which include folpet alongside azole and SDHI fungicides benefitting from improved disease control and increased yields."
One of the main arguments against the inclusion of folpet at T1 is the assumption that it doesn't offer enough of a benefit in comparison to simply increasing the dose of azoles and SDHIs. But Mr Bailey explains that this isn't the case: "Compared to using leading single site co-formulations on their own, the inclusion of Arizona (500 g/L folpet) gives a clear economic benefit through improved disease control," he says.
"Folpet can also improve the yield of high-risk varieties, with trials showing that the highest margin over fungicide costs (MOFC) are achieved when 1.0 l/ha of Arizona is partnered with single site actives at T0, T1 and T2."
As well as the economic and yield benefit effects of using folpet at T1, it's multi-site mode of action also offers an important resistance management benefit: "Using single site active ingredients repeatedly throughout the season, can increase the rate at which disease resistance develops," Mr Bailey explains. "Conversely, folpet is unlikely to lose its efficacy thanks to its ability to work against multiple metabolic processes within the target pathogen."
The inclusion of folpet (particularly at T1) can also counter the reduction in sensitivity to single site actives, with modelling studies carried out by Rothamsted Research predicting that mixing with folpet could double the effective life of epoxiconazole.
Likewise, 2019 studies conducted by ADAS predict that folpet can double the effective life of fluxapyroxad and that mixing folpet with field rates of fluxapyroxad delivers improved disease control.
"It is therefore clear that the best approach is to use a combination of single site and multi-site active ingredients at T1," Mr Bailey claims.
"For the sake of simplicity, it might be tempting simply to commit 100% of the T1 budget to higher rate applications of SDHI/azole co-formulations. This will undoubtedly provide good short-term disease control, but it will also encourage further sensitivity shifts and increase selection pressures further down the line.
"The better option is to apportion an element of the T1 budget to the inclusion of folpet which will not only provide improved disease control and a positive yield response but will also achieve the added bonus of introducing an element of resistance management."
ADAMA's T1 recommendations
1. Create a diverse fungicide programme:
Use a variety of fungicide modes of action (including a multi-site) to prevent the over-use and over-exposure of any individual active ingredient
2. Protect single site fungicides:
Use SDHI/azole co-formulations at an appropriate dose and frequency to protect individual modes of action from further disease resistance. Apply SDHI fungicides at their minimum effective dose and number of treatments. Apply azoles at robust dose rates but limit the number of treatments in the season.
3. Keep ahead of the disease
Use disease forecasting tools to predict when crops are at risk and apply fungicides at the optimum timing. Disease resistant varieties will naturally be able to withstand septoria infection for longer, so spray susceptible varieties first.
4. Use a multi-site fungicide
Include Arizona (500 g/l folpet) at T1 as a priority when it will provide effective control of septoria, deliver a cost-effective yield response and good return on investment and protect resistance-susceptible single site chemistries from further erosion of efficacy.